Description
A transfiguration development is proposed for this Toronto landmark breathing new life into the neighbourhood.
1 Sumach Street Condos is a mixed-use luxurious condominium by Markee Developments & Thelo Development Corporation in Toronto. This pre-construction project will sit by Cherry Street and Eastern Avenue in the rapidly growing West Donlands neighbourhood.
This condo will be a 35-storey tower with a total of 443 residential units and retail space located along the podiums ground level. This site is currently the site of Toronto's renowned Cube house, its redevelopment will help reintegrate a disregarded block back into the neighbourhood fabric.
1 Sumach Street Condoswill deliver a mix of ample units in a breakdown of 194 one-bedroom units, 103 two-bedroom units, and 27 three-bedroom units, in addition to 119 rental units. The rental units will be provided to offer mixed affordable options for a range of homebuyers.
The building will be composed of three distinct massing components including a 35-storey tower, a podium that extends from the tower at the north end of the site and bridges over Old Sumach with a 12 storey component stepping down to a 6 storey component that extends south towards Eastern Avenue. The building will contain a residential floor area of 27,722 square metres and 288 square metres of retail space.
The condo will boast family-friendly amenities as well as areas where one can study, work, exercise and socialize with neighbours. It will contain 790 square metres of exterior amenity space, 233 square metres of which can be accessed from the 7th floor and is intended for use by the affordable rental tenants, and 557 m2 from the 13th floor and is intended for use by the condominium owners.
The exterior amenity areas will feature terraces where residents can step outside and enjoy vistas of the city skyline and waterfront.
Indoor amenity spaces have been integrated in a way that accommodates the small tower floorplate, an irregular podium shape, and heritage preservation. 417 square metres are proposed on the 2nd floor of the east podium, and 420 square metres are proposed on the 2nd floor of the west podium.
An additional 51 square metres are proposed on the 7th floor of the west podium, and 65 square metres are proposed on the 13th floor of the west podium. On the ground floor residents will have access to a pet wash area, parcel and mail room along with a spacious lobby with concierge services.
The condominium will boast distinct architectural designs with wavy balconies and a red brick adding to the neighbourhood's vibrancy. The development would also integrate two pairs of Victorian semi-detached houses currently located on the site that would be integrated into the base of the 6-storey component of the podium, repaired, and adaptively reused as a common area and community space that a local arts organization would program. The condo will also deliver high-quality design to a high-profile location, serving as an entryway into Downtown from the City's east end.
1 Sumach Street Condos is located at an extremely connected location in the midst of a lively and vertically growing neighbourhood. It is not only connected to Toronto's downtown core but also the inner suburbs and the rest of the GTA. It has convenient connections to major highways, transit routes, bike paths and walking trails allowing it to score an 82 walk score, 91 transit score and a near-flawless 99 bike score.
This site is especially desirable for active young professionals and growing families as it sits close to employment hubs and a network of green spaces for exploring. The site is also close to multiple trails, such as the Lower Don River Trail—which runs north along the river connecting to Riverdale Park, the Beltline Trail, and Don Valley Brick Works Park—and the 22 km Martin Goodman Trail which spans both East and West, along Toronto's Waterfront.
Schedule a tour
Your information
Similar Listings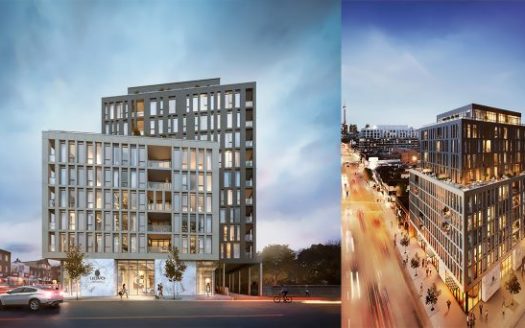 Exclusive Listings
Coming Soon
Pre construction
Coming Soon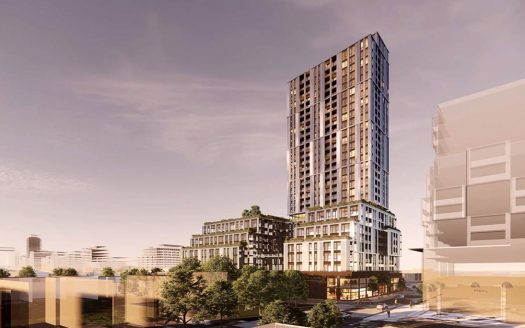 Pre construction
Coming Soon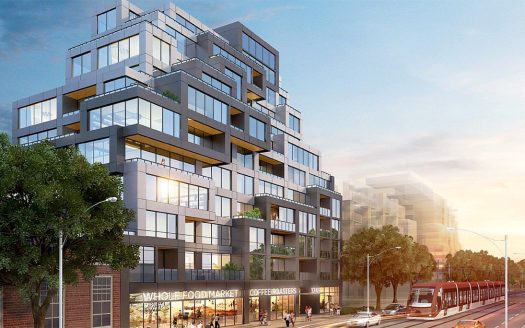 Pre construction
Coming Soon