Description
Proposed as a striking 59-storey structure that blends contemporary glass elements with touches of brick, it's a project that reflects the area's historical warehouses while adding upscale, modern living space in a slender tower. 100 Simcoe Street is a pre-construction condominium proposed for downtown Toronto's Entertainment District.
It also occupies a prime site in one of the city's most dynamic downtown districts, where culture and nightlife line the streets, more businesses are choosing to set up shop and the demand for urban condominiums like this one has never been higher.
Occupying a high-profile site on the west side of the street between Adelaide and King, this new condo building is designed to catch the eye, for all the right reasons.
Proposed for 59 storeys in total, it will consist of a nine-story podium spanning the width of the site and a slender tower of 50 storeys. 524 residential units will be included, with a mix of 62 bachelor suites, 220 one-bedroom, 87 one-bedroom-plus-den, 102 two-bedroom and 53 three-bedroom units. An underground garage will house 310 parking spaces.
Residents will have access to 5,500 square feet of indoor amenity space and over 14,000 square feet of outdoor amenity space, not to mention over 20,000 square feet of office, retail and restaurant space within the podium. A truly mixed-use building, it's designed to enhance the entire streetscape, both day and night.
The podium's lower floors are designed to feature vertical bands of brick that reflect the surrounding "warehouse typology" of the formerly industrial neighbourhood. The tower will boast a more contemporary style, rising as a slender glass element.
Striking, ambitious and likely to be extremely in-demand, this project is definitely one to watch.
Condos in the Entertainment District are exciting places to live, where the city's hottest clubs, bars and restaurants are just steps away.
In this downtown pocket, you can take in a live theatre performance, have a five-star dinner and end the night at a top-secret hotel lounge all within a few blocks. For this reason, it's a high-energy part of the city that's as popular with young professionals and urbanites as it with families and mature couples looking for an evening out.
With a unique mixture of sleek, modern architecture and industrial charm, it's also a neighbourhood that's actively transforming and is considered an "urban growth area." In fact, between 2010 and 2015, the number of jobs in this district grew by 17.5 % and many of the neighbourhood's newly-built condominiums incorporate office space to accommodate this growing trend. It also sits adjacent to the Financial District, easily one of Toronto's highest-density employment hubs.
Just a two-minute walk from the subway station, the condo site takes advantage of the neighbourhood's prime transit access, which includes several streetcar networks as well, making it easy to connect with the entire region.
Schedule a tour
Your information
Similar Listings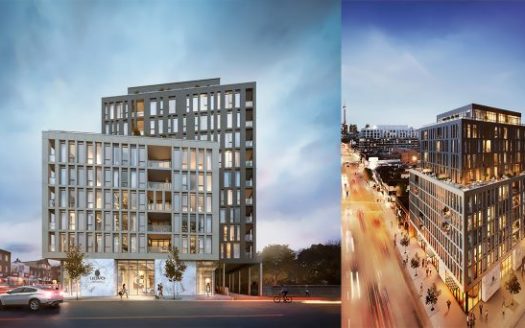 Exclusive Listings
Coming Soon
Pre construction
Coming Soon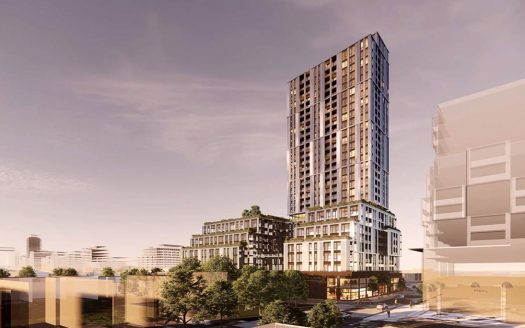 Pre construction
Coming Soon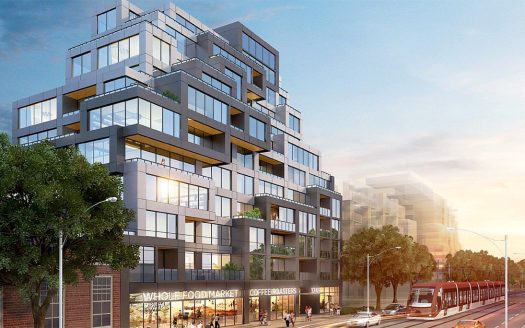 Pre construction
Coming Soon