Description
This project is a new is condo project perched by the lush parklands of the Don River Valley near the future stop of the Ontario Line.
1099 Broadview Avenue Condos is a new mixed-use mid-rise condominium development in Toronto. This 10-storey pre-construction condo with 282 units is located at 1099 Broadview Ave, in the Broadview North neighbourhood. This project will offer units in spacious one- to three-bedroom sizes, ample terrace space, and retail at the ground level.
At the northeast corner of Broadview Ave and Hillside Dr. close to several of Toronto's most beautiful parks and trails, including the Evergreen Brick Works.
1099 Broadview Avenue Condos will be a modern and luxuriously appointed building with plenty of outdoor amenities that take advantage of proximity to lush natural beauty. It will also be complemented with green roofs and a wraparound rooftop terrace, providing ample space for relaxing and enjoying views of the Don River Valley.
Standing ten storeys tall with a pattern of recessed and projecting balconies, this building is thoughtfully designed to provide a welcoming streetscape. A white and grey brick facade offers visual interest for this contemporary-looking building and demarcates terrace levels halfway up.
There will be 282 units in various sizes, including 137 one-bedroom, 117 two-bedroom, and 28 three-bedroom suites, suitable for individuals and families. Each unit will feature a private balcony or terrace for residents' enjoyment. Two levels of underground parking will provide 186 EV parking spaces (170 residents and 16 visitors) and 312 bike spaces (256 long-term and 56 short-term), encouraging eco-friendly travel.
Building amenities will include 6,340 sq. ft. indoor and 7,728 sq. ft. outdoor amenity space on the ground and penthouse floors. A courtyard with outdoor seating will provide luxurious and welcoming outdoor amenities. Other amenities include an outdoor fitness area, pet wash station, locker storage, and outdoor dining space. Details about other indoor amenities will be provided.
Additionally, this projet will have community-enhancing features, including 4,252 sq. ft. retail space on the ground floor, mainly fronting Broadview Ave, and a proposed public park at the southwest corner.
Broadview North is a remarkable neighbourhood, thanks to its heritage sites and natural splendour — and it's also a very convenient place to live!
Residents of 1099 Broadview Avenue Condos will enjoy an excellent transit score of 91 and an even better bike score of 98, which means it is easy to get around.
Broadview Avenue is served by multiple TTC services, including two 10-minute bus routes from Broadview Station to the Aga Khan Museum and Main Street Station (bus stops are immediately adjacent to 1099 Broadview Ave Condos) and two other local bus routes travelling throughout East York. Broadview Station provides access to the Bloor–Danforth subway line across Toronto and is only three stops from the Yonge–University line.
An exciting transit development is due to boost property values in this neighbourhood. About 1 km away, at the corner of Pape Ave and Cosburn Ave, is the site for Cosburn Station. This future stop on the upcoming Ontario Line will allow riders to travel up to Ontario Science Centre or down to Exhibition Place, offering greater connectivity to Torontonians.
Schedule a tour
Your information
Similar Listings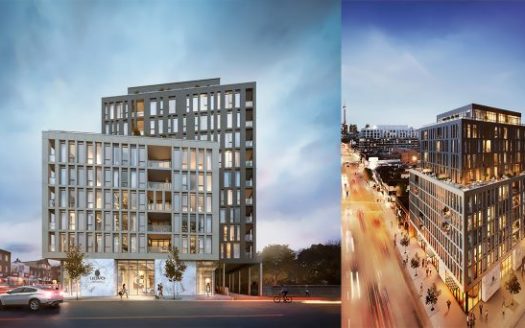 Exclusive Listings
Coming Soon
Pre construction
Coming Soon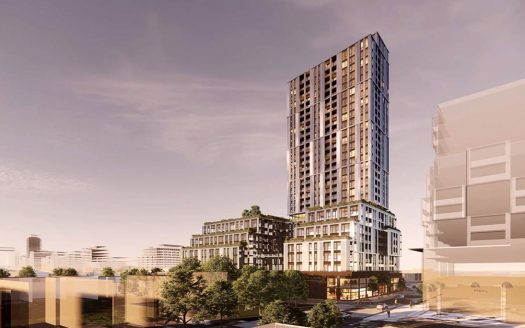 Pre construction
Coming Soon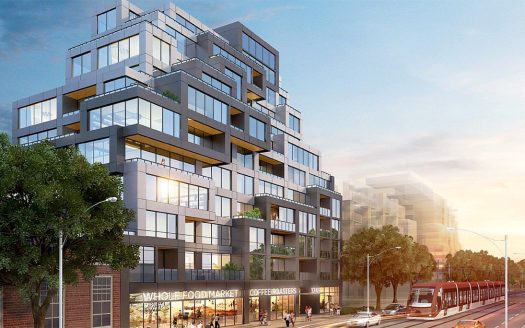 Pre construction
Coming Soon