Description
A unique new condo opportunity is projected to enliven Eglinton just one block east of Yonge.
110 Eglinton Avenue East Condos is a project developed by Madison Group and designed by Teeple Architects, situated nearby central Yonge and Eglinton. This will be a two-tower project rising 59 and 57 storeys tall. Housing a total of 1,116 new dwelling units the condo will also offer a wealth of retail and office space
The project is steps away from shopping, food, cafes and upcoming transit, making it ideal for investors.
The sleek development is projected to stand as tall as 59 storeys. It will accommodate all the building's non-residential spaces in the 9-storey podium section while providing space on the ground level for two residential lobbies — one for each tower. The ground level would also be occupied by the office entrance and welcoming lobby with concierge, as well as two retail spaces, both with access from the Eglinton Avenue frontage.
This project will be the perfect place for people of all ages with a mix of amenities and nearby things to do. Not to mention, the second floor is reserved for retail purposes and floors 3-6 are reserved for ambitious office space.
The 7th floor is where the residential condo units emerge, as well as a spacious outdoor amenity area in the form of a terrace.
Here residents can come to get a breath of fresh air or enjoy the patio seating with dazzling views of the bustling Yonge and Eglinton intersection. Units at this level will also enjoy private wrap-around terraces that go from the east, west and south facades.
A quick trip up the high-speed elevator will take you to an expansive roof of the podium on floor 9. Here residents can find a roster of seasonal amenities to partake in while enjoying quality time alone or socializing with friends and family. We can expect to see everything from work-from-home spaces, lounges, entertainment rooms and kid zones.
Residents will have no problem parking due to the three-level underground garage that will dedicate to 366 vehicular and 1,242 bicycle parking spaces.
The project's modern, cubist exterior will fit in seamlessly with the evolving Yonge and Eglinton neighbourhood that is always improving itself with additions like trendy restaurants like Cibo and big brand stores like Sephora.
It's minimalist architecture is reflective of the luxurious amenities it offers as well as its flourishing surrounding area.
This is one of a series of buildings underway in the area, as a few more developments are slated to neighbour the project. The neighbourhood is one on the rise and if upcoming plans are any indication, it will continue to grow and expand.
The development stands at an ideal location for students and business professionals alike who may require seamless travel either into the city or north of the GTA. It boasts an exceptional 97/100 walk score, 90/100 rider score and 70/100 bike score. It's clear that regardless mode of transit, all residents will find it easy to navigate the city.
The TTC is steps away from this real estate project, giving residents quick access to the Subway line, the Eglinton bus routes and the impending Eglinton Crosstown LRT. With the changes, the Eglinton neighbourhood will continue to flourish and expand its scope.
Student residents will have easy access to the city's major universities with Ryerson University, University of Toronto, OCAD and York University all located on major subway lines. Working professionals will also find it convenient to be placed right on the subway line with clear routes going across the city's parameters. With major areas like Toronto's Entertainment District and Financial District located near key stations, getting to work will be a breeze.
Schedule a tour
Your information
Similar Listings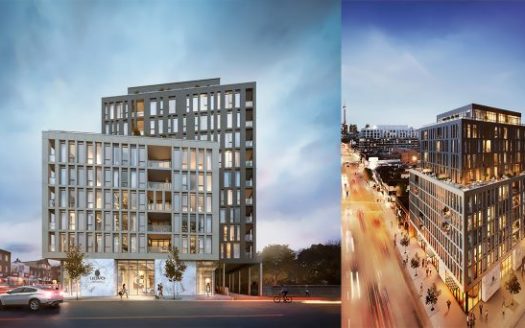 Exclusive Listings
Coming Soon
Pre construction
Coming Soon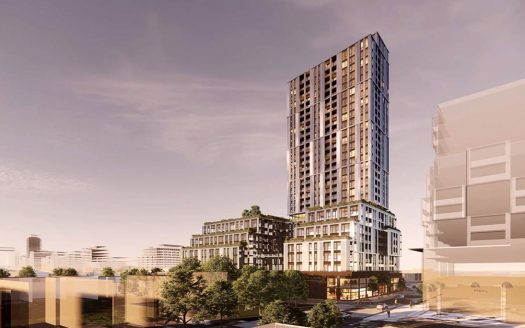 Pre construction
Coming Soon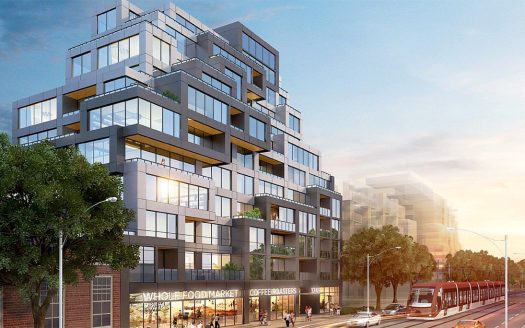 Pre construction
Coming Soon