Description
This new condo development coming to Downtown Toronto is steps away from superb transportation options, including Line 1's Queen Station and the future Ontario Line's Moss Park Station.
119 Church Street Condos is a new mixed-use high-rise condominium development in Toronto. This 60-storey condo pre-construction project with 701 suites is located at 119 Church St, at the southeast corner of Queen St. East and Church St. in the Garden District neighbourhood.
This condo with a 3 to 4-storey base will consist of one-bedrooms, two-bedrooms, and three-bedrooms.The development is surrounded by the City's most luxurious restaurants and minutes away from Toronto Metropolitan University, George Brown College, and the UofT
The condo project's 701 units will be divided into 500 one-bedrooms, 131 two-bedrooms, and 70 three-bedrooms. Moreover, 119 Church Street Condos will feature adaptable design measures that allow smaller units to convert into two or three-bedroom units in order to supply a total of 40% two-bedroom and three-bedroom units.
This high-quality architectural addition to the area will fit seamlessly into the community's historic character, incorporating portions of the site's current buildings. The existing brick building at 89 Queen Street East will be panelized and integrated into the new design. The base will also incorporate the façade of the existing 3- to 4-storey buildings at 119-123 Church Street.
To create a smooth transition from the old to the new, most of the base will continue the theme of elegant brick masonry. Small portions of the base will use a contemporary design that still complements the existing buildings' design elements and façade.
On the ground floor, you will find 6,265 square feet of versatile retail space with pedestrian access from the sidewalks of Queen Street and Church Street. Capable of housing anything from a chic cafe to a charming clothing store, this space will bring Toronto's vibrant spirit straight to residents' doorstep. The ground floor will also have a welcoming lobby along with convenient mail, parcel, and moving rooms.
Residents will be delighted to find this condominium has 11,324 square feet of indoor amenity space and 8,100 square feet of outdoor amenity space. The indoor space will be located on the third and eighth floors, while the outdoor space will be situated entirely on the eighth floor and linked to the indoor space. The outdoor amenity area will feature comfortable seating spaces with moveable chairs, a children's play area, and beautiful planter walls and flower beds. The space is also envisioned to have a pet-friendly space and a dog-run.
Eight visitor parking spaces and one accessible parking space will be situated at the rear of the development and accessed via Ditty Lane. Additionally, the first below-ground floor will have 631 residential bicycle parking spaces, with an additional 70 visitor spaces located on the second floor.
Investors should note 119 Church Street Condos is located in the neighbourhood with impressive Walk Score of 100. This walker's paradise has all your daily necessities a stone's throw away. Metro, LCBO, Urban Fresh Produce, and Aisle 24 Market are less than a ten-minute walk away. Grocery stores about fifteen minutes away include FreshCo, Rabba Fine Foods, Loblaws, and No Frills. What's more, Main Drug Mart is a minute away, and Scotiabank, BMO Bank of Montreal, and CIBC are within walking distance.
This location is known for housing major public institutions related to education, the arts, health care and worship. This includes the National Ballet School, Massey Hall, St Michael's Hospital and various historical churches. Locals live steps away from entertainment, shopping areas, and employment opportunities.
Young people love this area for its lively atmosphere and delicious restaurants. Gyu-Kaku BBQ is a two-minute walk away. It takes about five minutes to get to Pearl Diver, Score on King, St. Louis Bar and Grill, and Bâton Rouge Steakhouse and Bar.
Schedule a tour
Your information
Similar Listings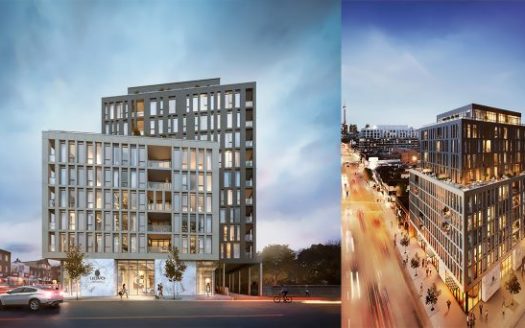 Exclusive Listings
Coming Soon
Pre construction
Coming Soon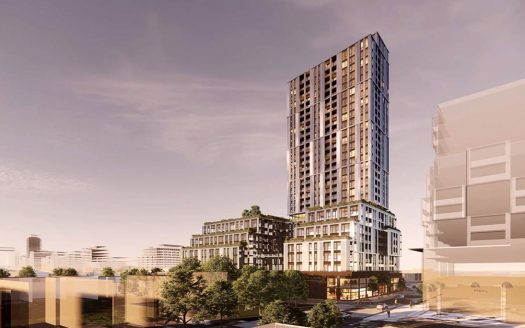 Pre construction
Coming Soon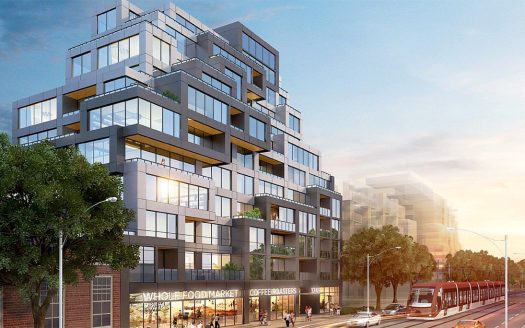 Pre construction
Coming Soon