Description
This new double tower condo development masterpiece is transforming an architectural landmark in North York.
123 Wynford Drive Condos is a new high-rise condominium by Originate Developments and Westdale Properties in North York. This pre-construction project is located at 123 Wynford Dr, just east of the Don Valley Parkway and north of Eglinton Ave in the Wynford-Concorde neighbourhood.
This development just steps from the Wynford Drive LRT station will be home to 1,128 residential units spread across two buildings. A selection of one, two, and three bedroom suites will be available, with the Noor Cultural Centre located at the base of the second tower.
Designed in a unique partnership between Originate, Kirkor, ERA, Plant, and world-famous architect Raymond Moriyama, 123 Wynford Drive Condos combines unique Japanese aesthetics with strong lines of Brutalism.
Constructed above Toronto's original 1964 Japanese Cultural Centre, the first seven floors of this development reflect the site's history. Seamless, wrap-around balconies encompass small windows, denoting distinctive pagoda-like architecture in precast cladding. A floating floor of glass is subsequent. This is followed by the development's unique alternating balconies that create a protruding step-like pattern across its exterior.
Inside, residents will find equally stunning features. Elegant modern style pairs with functionality while emphasizing maximal living space.
The first tower will be home to 588 tasteful residential suites rising an impressive 55 storeys into the air. The second will be similar with a two-storey heritage front and 540 units spread throughout a soaring 48 storeys.
Residents can enjoy a spacious modern lobby with all notable features in both condo towers. One, two, and three bedroom units will be available, designed to match residents' superior taste.
Generous lounge areas along with a convenient reception and parcel room will also be present. A pet spa will help keep dogs fresh and clean, and a total of 1,035 bike parking spaces will be available for commuters and recreational riders.
Additional amenities include comprehensive on-site office space with computer stations for those working remotely. This will be an attractive feature that allows for increased separation between work and home.
A reading room will also allow for quiet reflection and indoor and outdoor amenity areas will provide residents with space to socialize freely with family and friends throughout.
This area is quite car-dependent and, as such, 466 parking spaces will be available to residents as well as 351 EV parking spaces. A total of five floors of underground parking will be available across both towers and will include lockers for additional storage.
As a remarkable development that preserves Toronto's history while forging its future, this condo development abounds with potential.
123 Wynford Drive Condos is bordered by the Don Valley Parkway to the west, and rests on the eastern edge of Wynford Drive. Situated within walking distance of the Anewen Greenbelt and the Charles Sauriol Conservation Area, residents can enjoy lush greenery just steps away from home along the winding Don River. Hiking, biking, and walking opportunities invite relaxing in nature at every moment. The city-owned Flemingdon Park Golf Club is also nearby for a day on the greens.
While the Wynford-Concorde neighbourhood has a small footprint, it's also packed with culture. The Aga Khan Museum is just minutes west on Wynford Drive, brimming with Islamic and Iranian art. The world-class Ontario Science Centre is also located directly west on Don Mills Road, for an afternoon filled with informative discoveries. For top retail shopping, residents can enjoy a short drive to CF Shops at Don Mills. As Toronto's premier outdoor shopping mall, here residents can find leading brand names, fine dining, cutting-edge fashion, and entertainment.
Schedule a tour
Your information
Similar Listings
Pre construction
Coming Soon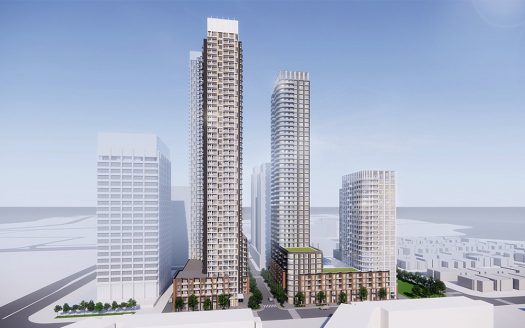 Pre construction
Coming Soon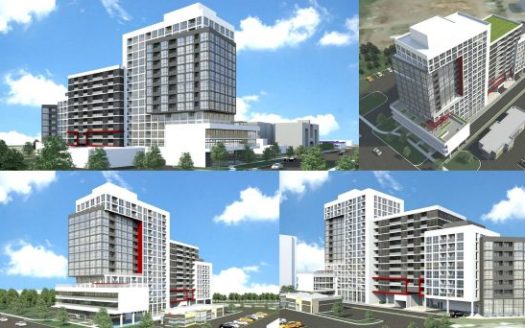 Pre construction
Coming Soon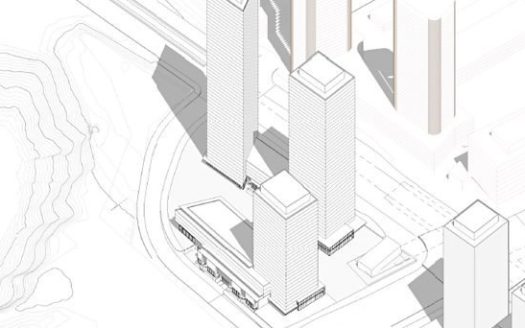 Pre construction
Coming Soon