Description
A new condo development coming to the vibrant St. Clair West area is ideally situated for quiet, yet highly connected urban living.
1613 St Clair Avenue West Condos is a new mixed-use high-rise condominium by Nova Ridge Development Partners Inc., in Toronto. This 17-storey pre-construction project with 237 residential suites is located at 1613 St Clair Ave W, in the Earlscourt neighbourhood.
This condominium offers studio, one, two, and three bedroom units. It is close to the St. Clair West subway station and has direct access to a recently renovated streetcar line.
1613 St Clair Avenue West Condos is one of the newest additions to a growing condo presence in the St. Clair West area. With a distinct geometric design, it will have a wide 2-storey podium with 15-storeys of setback residential units rising above. This modern development will offer 237 attractively designed units covering 16,546 square metres of residential floor area and have thoughtful indoor and outdoor amenities.
Nova Ridge Development Partners is working with the esteemed SvN Architects to bring this project to life. SvN has an impressive track record of enlivening spaces and ushering in innovation, and they promise to deliver impeccable results.
This condo will present a mixture of studio, one, two, and three bedroom units with the following availability:
Studio: 6 units
One bedroom: 31 units
One bedroom + den: 105 units
Two bedroom: 31 units
Two bedroom + den: 40 units
Three bedroom: 24 units
Comprehensive indoor amenity space will be on the second floor, and additional shared leisure space will be available outdoors on a lush raised terrace. Residents can enjoy congregating and sharing time with family and friends. It's all just steps from their own front door!
Storage and parking will be available in abundance. There will be 159 storage lockers and a total of 99 resident and visitor parking spaces, including accessible parking. In addition, electrical vehicle charging stations (EVSE) will be located in 89 parking spaces with a vision for a sustainable future and there will be multiple outlets for charging electric bikes.
With 477 square metres of green roof, this development will contribute to reducing Toronto's carbon footprint as the city evolves into the future.
Positioned at an enviable location in northern Toronto and removed from the bustle of downtown, this new condo development presents a solid opportunity for investors.
1613 St Clair Avenue West Condos is situated in the Earlscourt neighbourhood, which is a quieter northern location in Toronto, directly on the St. Clair West streetcar line. This position is ideal for clean urban living with a European flair. Bordered by Carleton Village, Corso Italia, and Caledonia, locals can enjoy a wide variety of amenities.
Residents can take an evening stroll to the Corso Italia shopping district, teeming with open-air cafés and energetic bistros. Here, they can delight in a premium selection of restaurants, as well as independently owned shops, boutiques, and spas.
For outdoor exercise and weekend activities, residents can discover the greenery of Earlscourt Park. This is a comprehensive city space complete with an off-leash dog area, multipurpose sports field, and baseball diamond. Basketball facilities are available, as well as a large playground, wading pool, and newly constructed splash pad. It's a destination perfect for young families.
Schedule a tour
Your information
Similar Listings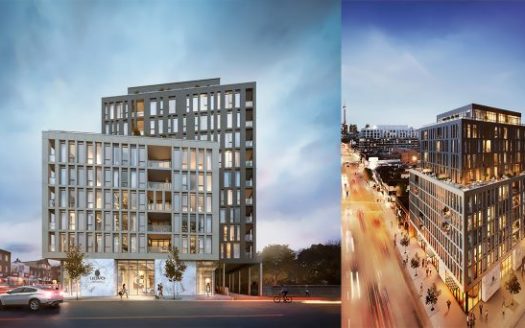 Exclusive Listings
Coming Soon
Pre construction
Coming Soon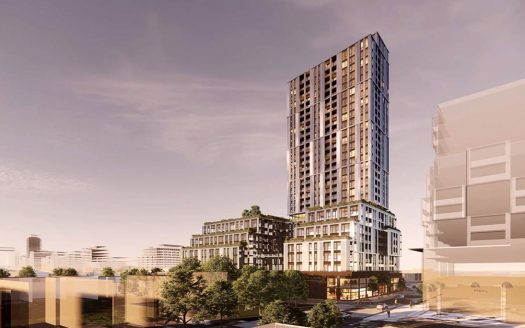 Pre construction
Coming Soon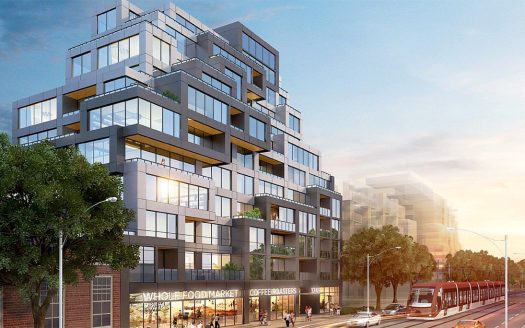 Pre construction
Coming Soon