Description
This new condo project is A investment opportunity near Canada's #1 university.
1650 Military Trail Condos is a new mid-rise condominium by Altree Developments in Scarborough. This 8 storey pre-construction condo with a total of 152 modern units is located at 1650 Military Trail, by the major intersection of Morningside and Kingston Road in the Highland Creek neighbourhood.
This project comprised of 8 integrated townhouse-style units and 144 condo units. It will sit incredibly close to the University of Toronto, excellent transit, and abundant lush green landscape.
1650 Military Trail Condos will redevelop the existing space to enhance and invigorate the neighbourhood. The 8-storey condo consists of a 4- to 6-storey pedestrian-scaled lower-building element, with the levels above stepped back on most frontages providing an appealing and convenient facade. Its height and placement will also complement the developer's other project Highland Commons, located right next door.
As we mentioned, this project will contain residential and townhome-style condo units. The units feature a mix of residential unit sizes, including 16 studio units, 72 one-bedroom, 49 two-bedroom, and 15 three-bedroom units.
A notable feature of this development is the generous allocation of amenity space, totalling 614 square metres. This includes 304 square metres of indoor amenity space and 310 square metres of outdoor amenity space. The indoor amenity space is thoughtfully distributed across Level 1 and the Mezzanine Level, containing various areas such as a spacious main amenity space on Level 1 including a party room and a games room.
Additional indoor amenity spaces conveniently sit on the ground floor, including washrooms and a pet wash. The outdoor amenity space can also be found on the ground floor, directly accessible from the indoor amenity space on the same level, providing a seamless experience for residents.
More amenity space is proposed for the rooftop on Level 8; here residents can expect to find bbq areas and comfortable seating spaces perfect for socializing and enjoying the views. Residents here will flourish in the dynamic yet convenient lifestyle amenities. Not to mention, the surrounding area is overflowing with green spaces perfect for outdoor activities.
A two-level parking garage will be located underground, accommodating a total of 80 parking spaces. Among these, 71 spaces are allocated for residents, while 9 spaces are designated for residential visitors. The condo will also allow residents to park their bikes underground, with over 120 spaces available.
Of these, 104 are dedicated to residents, and 16 are provided for residential visitors. These bicycle parking facilities are conveniently situated on the P1 parking garage level and on the ground level outside the building.
As per the developer, we anticipate each unit to exude radiance and luxury with contemporary spaces. We can expect to see a mix of units with chef-inspired kitchens, spa-like bathrooms and stunning bedrooms. Suites can also include balconies or terraces as per the plan. Be sure to check back here as we keep you updated with the latest details on this development.
1650 Military Trail Condos is conveniently nestled in this east-end neighbourhood in Scarborough. It conveniently sits minutes from the University of Toronto, Highway 2A and is near existing and future transit. This condo provides an incredible opportunity for investors looking to score an off-campus residence.
With the University of Toronto – Scarborough Campus just a 10-minute walk away, residents and investors will benefit from the opportunities available. Plus, surrounding the University is the breathtaking Valley Land Trail which offers a network of hiking trails which can lead to Port Union Beach. This condo is the perfect Oasis just moments away from the fast-growing Scarborough City Centre.
Occupants here will be happy to find the condo is well-served by local and regional transit. Guildwood GO Station is just a 5-minute drive away, and the future Eglinton East LRT station will be just 3 minutes from there. Rougehill GO station on the Lakeshore East rail is also just a 5 minute drive away – connections to downtown Toronto couldn't be more accessible.
Schedule a tour
Your information
Similar Listings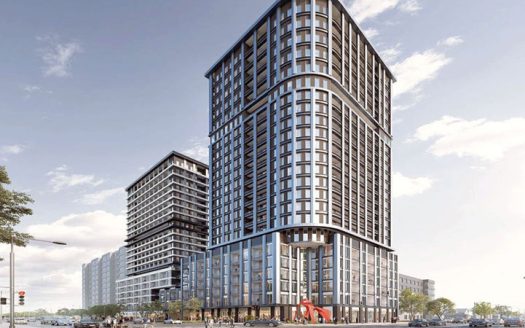 Pre construction
Coming Soon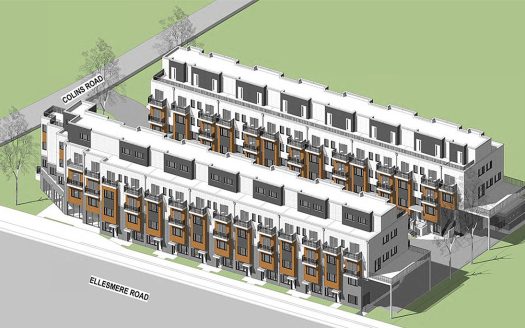 Pre construction
Coming Soon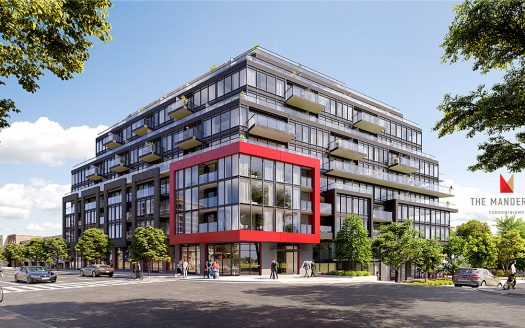 Featured
Exclusive Listings
Coming Soon
Pre construction
Coming Soon