Description
Another inspiring development has been proposed in the SmartVMC master-planned community.
175 Millway Avenue is a new mixed-use development by SmartLiving located in Concord, Vaughan. This pre-construction project is located at 175 Millway Ave, near Jane Street and Highway 7 in the multi-billion-dollar Smart Vaughan Metropolitan Centre.
The development consists of three towers, the tallest being a residential condo, the second an office building and third a small hotel. The towers will also provide retail use and a cumulative number of 798 residential units and 179 hotel suites. Once completed, the proposed residential tower will be the tallest tower in the VMC.
175 Millway Avenue Condos will consist of a 64-storey residential tower including a 7-storey podium, a 21-storey office building including a 6-storey podium and a 7-storey hotel. The condo and office tower will share a podium that includes two storeys of retail space. The residential tower will include 798 units broken down into many different layouts to suit various lifestyles. The units will consist of:
361 one-bedroom
154 one bedroom + den
257 two bedroom
26 three-bedroom layouts
The seventh floor of the condo will hold 913 square-metres of amenity room for what is expected to house a fitness facility and perhaps even a pool and sauna. The condo will also feature a full-service lobby available to its residents. The proposal includes 917 vehicular parking spaces and 651 bicycle parking spaces across a three-level below grade parking structure to serve all residents, employees and guests.
Central to the development, and located in the interior of the project, is a large, generously landscaped pedestrian open space which connects all areas of the site for improved connectivity and improved public realm. This space is an ideal shared outdoor space perfect for families, and neighbours to enjoy the outdoors in the comfort of their own neighbourhood.
175 Millway will be located in Smart Vaughan Metropolitan Centre. This master-planned community is undergoing major revitalization efforts and is expected to be GTA'S new "Downtown North". This 100-acre community in Vaughan is set to thrive in the coming years, especially with the arrival of the newly-extended North-Spadina subway line.
The master-planned SmartVMC will house over 35 towers, including a mix of residential, office and retail use. With the park, plus a series of retail promenades and landscaped walkways, the entire project will be livable, walkable and vibrant.
This new development will be the perfect example of what this community has to offer, as we get residential, office, retail and hotel space all at once. Most importantly the residential building will be a beautiful addition to the city's skyline as it will reach 64-storeys tall, the highest in the entire SmartVMC.
Schedule a tour
Your information
Similar Listings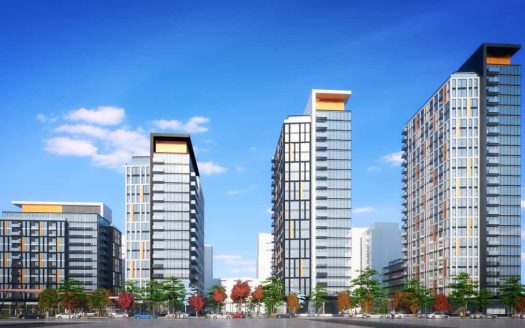 Pre construction
Coming Soon
Featured
Pre construction
Coming Soon
For Sale