Description
Built in a vibrant area of Toronto's downtown core, this new condo development will be surrounded by transit and employment opportunities.
18 Portland Street Condos is a new high-rise mixed-use condominium development in Toronto. This 23-storey pre-construction project located at 18 Portland St, in Fashion District. This condo development is proposed to have 182 residential units between one to three bedrooms.
There will be commercial space on the first three floors dedicated to a wide range of uses including a cafe, retail and office space. This development will have everything residents need right outside their front door.
18 Portland Street Condos will demolish three existing, under-used buildings on the site with the exception of keeping the facade of the existing Toronto Hydro building. The proposal plans to redevelop the site with a 23-storey building that will sit atop a 6-storey podium. The first three floors of the podium will be dedicated to commercial use including a cafe on the ground floor as well as retail space. The next two floors will be for office space, bringing more employment opportunities to this local community.
The rest of the building will provide 182 residential units that will include 67 one-bedroom, 97 two-bedrooms and 18 three bedrooms. There will be over 4,000 square-feet of indoor amenities within the podium and over 3,000 square-feet of outdoor amenities.
We can assume the outdoor amenities will include a rooftop terrace on the top of the podium. Parking is proposed within a two-level underground parking garage containing 54 parking spaces. This will consist of 43 resident parking spaces and 11 visitor parking spaces which will be shared with the commercial uses. Although parking in this development may not be needed as this area is well-served by public transit.
The building itself will come with a sleek and modern design with traditional elements woven into it. The building will be built with traditional brick that will seamlessly blend with the retaining facade. It will also feature modern elements including large floor-to-ceiling windows with black framing and large balconies. We expect this development to come with modern features and finishes. Stay tuned as we update this page with more information once it becomes available.
18 Portland Street Condos is located at one of the prime neighbourhoods to invest in Toronto. The Fashion District is thriving with urban amenities, transit, employment opportunities and much more. This neighbourhood is undergoing so much growth because it is so high-in-demand. The Fashion District is known for the city's textile manufacturing hubs, there are also great shopping options here as well.
There are many employment opportunities here, most with jobs in the creative and technology sector. It is also close to many other great neighbourhoods including the Entertainment District and the Financial District. Whether residents want to work in this location or in the neighbouring communities, travelling to work will be a breeze.
There are many great amenities within walking distance from this condo development. This area scores an incredible 91 out of 100 on its Walk Score which means anything residents need is just a short walk away. From trendy restaurants, local cafes, boutique shops, retail stores, nightlife and entertainment, you can find anything you need right here. OCAD University and the University of Toronto are just 15 minutes away, making this development ideal for not only young professionals but students as well.
Schedule a tour
Your information
Similar Listings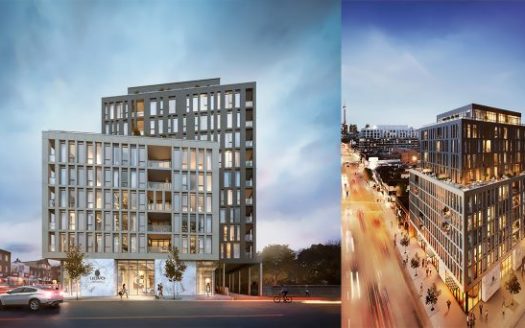 Exclusive Listings
Coming Soon
Pre construction
Coming Soon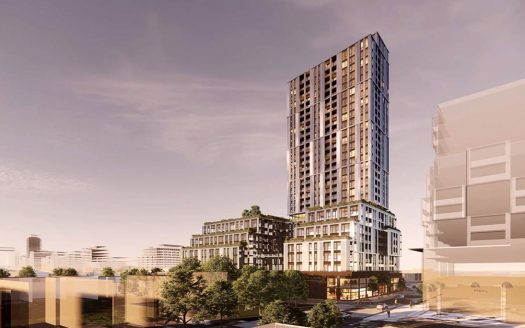 Pre construction
Coming Soon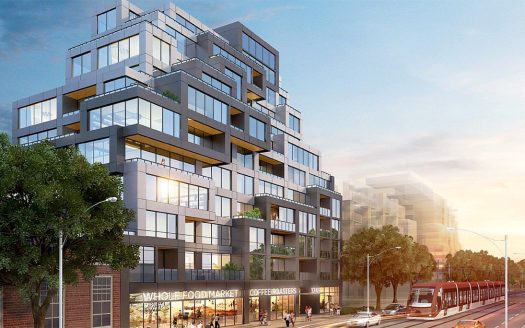 Pre construction
Coming Soon