Description
A transit-oriented new residence has emerged in west-end Toronto. It has a beautiful design and is convenient for commuters. It makes for an ideal real estate investment.
1821 Weston Road Condos is a new mixed-use condominium development by BSäR Group of Companies in Toronto. This pre-construction project is located at 1821 Weston Road in Weston neighbourhood. The major intersection is Weston Road and Lawrence Avenue West.
This development is perfect for downtown workers looking for an uptown residence. It has an elegant appearance. It is located directly beside an UP Express station as well as many riverside parks. Simply put, it is an ideal place to enjoy the best of city living.
This 36-storey high building has a 6-storey podium. It contains many setbacks that provide outdoor terrace space. Its luxurious interiors are well-appointed with spacious amenities.
This development will contain 454 living units:
93 studio units
107 one-bedroom units
136 one-bedroom + den units
40 two-bedroom units
31 two-bedroom + den units
47 three-bedroom units
Studio, one-bedroom, and one bedroom + den units make up nearly three-quarters of all units. 2 of these units will be rental replacement apartments.
1821 Weston Road Condos will feature a total of 1,816 square metres of amenities. There will be 908 square metres of indoor amenities:
473 square metres on the 7th floor. These will include a shared kitchen and fitness areas
390 square metres on the 2nd floor
A 45-square-metre ground-floor lounge next to the 6.7-metre-high lobby
Complementing these great facilities will be 908 square metres of outdoor space:
900 square metres on the 7th floor. This space includes 3 terraces and 2 communal balconies
An 8-square-metre balcony on the 2nd floor
Indoor and outdoor amenities on the 2nd and 7th floor are connected.
A three-level underground garage is located below the condo. It has 261 vehicle parking spaces:
227 residential spaces
29 visitor spaces
5 retail spaces
There will also be room for 409 long-term bicycle spots and another 46 for short-term use.
1821 Weston Road Condos will also feature 2 ground-floor retail spaces. These Weston-Road-fronting units combine for a total 582 square metres of space.
Weston is a vibrant northwest neighbourhood. It is best exemplified by its amazing transit access.
Weston Station is located 140 metres from the development. This means residents can walk here in just 2 minutes. It provides access to the Kitchener GO Railway Line and the UP Express.
This means local commuters will be able to reach important city destinations quickly. This includes:
Bloor Station (near Dundas West Station) in 6 minutes
Union Station in 16 minutes
Pearson International Airport in 13 minutes
Local TTC busses include the 989 Weston. This express bus can deliver commuters to Keele Station on Line 2 in 31 minutes.
As a result of this great transit service, this location has earned a Transit Score of 78.
Schedule a tour
Your information
Similar Listings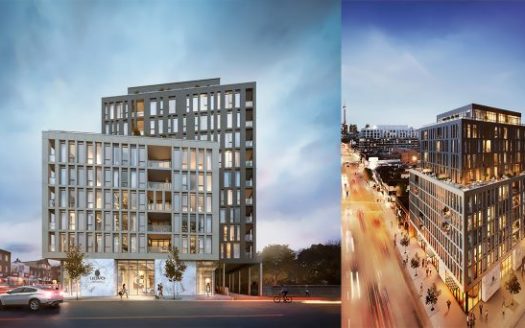 Exclusive Listings
Coming Soon
Pre construction
Coming Soon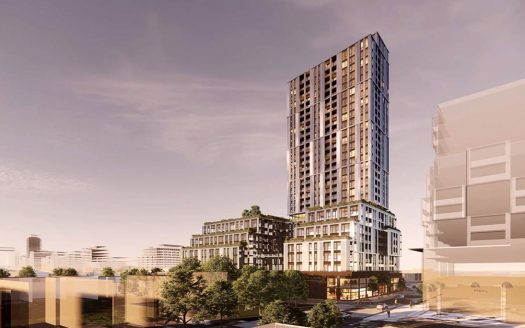 Pre construction
Coming Soon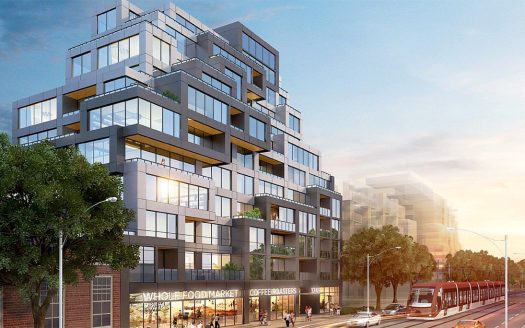 Pre construction
Coming Soon