Description
This new condo project is prime investment opportunity coming to one of midtown Toronto's most desired neighbourhoods.
1840 Bayview Avenue Condos is a new mixed-use high-rise condominium by Skale Developments in Toronto. This 34-storey pre-construction condo project with 377 units is located at 1840 Bayview Ave, near Bayview Ave and Eglinton Ave East in the Sherwood Park neighbourhood.
The pre-construction building will contain a mix of studios, one-bedrooms, two-bedrooms, and three-bedroom units and is just steps from the planned Eglinton Crosstown LRT and a plethora of urban amenities.
1840 Bayview Avenue Condos will incorporate a stepped 8-storey podium. Of its 377 units, 28 will be studios, 213 will be one-bedrooms, 99 will be two-bedrooms, and 37 will be three-bedrooms. You can expect the latest features and finishes in each suite.
There will be 2,174 square feet of commercial space on the ground floor. This ample space can be used for anything from a trendy cafe to a convenient dry cleaners.
Residents will have access to a generous amount of indoor and outdoor amenity space available on the ground, second and fifth floors. The ground floor will feature a grand lobby, a mailroom, and two indoor amenity rooms of 788 and 651 square feet. Plus, there will be a 504 at-grade outdoor space complete with charming shrubbery and a pet relief area.
The second floor will have a 1,094-square-foot indoor area. Moreover, the fifth floor will include two additional indoor areas of 4,549 and 1,642 square feet. This floor will also have two spacious outdoor terraces that will be 298 and 2,970 square feet. These terraces will be an excellent place to host gatherings with friends and family. You can relax in the lounge seating, have a meal at one of the tables, or just enjoy the beautiful landscaping and gorgeous views of the city.
A two-floor underground parking garage will comprise 74 total parking spaces and 2 storage rooms. The vehicle parking spaces include 58 residential spots, 7 visit spots, 8 auto share spaces, and 1 short-term vehicle parking space. Of this total, 68 will have EV charging stations. There will also be 340 long-term and 76 short-term bicycle parking spots on the mezzanine level.
1840 Bayview Avenue Condos is situated in a thriving, transit-oriented neighbourhood. Residents will have access to a wide range of eateries, shops, services, and schools.
This area has a fantastic Walk Score of 86, meaning that most errands can be accomplished on foot. There are plenty of grocery stores nearby. Whole Foods Market is just a couple of steps down the street. Other shops within walking distance include Metro, Valu-mart, The Sweet Potato, and Summer's Best. Pharmacies such as Shoppers Drug Mart and Rexall are also close by.
Both Bayview Avenue and Eglinton Avenue East are lined with restaurants. On Bayview Avenue, you'll find Indian Street Food Co., Pii Nong Thai, Lemongrass, Duff's Famous Wings, and Mayrik, just to name a few. Eglinton Avenue East is home to Parkway Restaurant, Pita Lite Shawarma, La Carnita, Conspiracy Pizza, Fresh on Eglinton, and much more.
Sunnybrook Hospital is a thirteen-minute walk away from this development, providing residents with exceptional health care and job opportunities within the health sector.
Schedule a tour
Your information
Similar Listings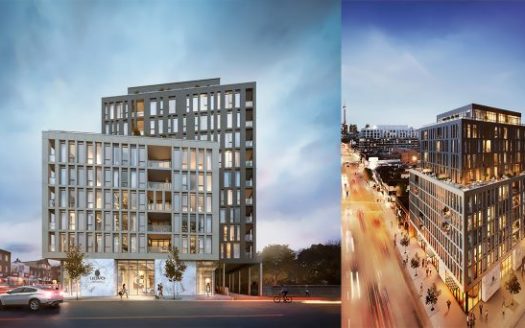 Exclusive Listings
Coming Soon
Pre construction
Coming Soon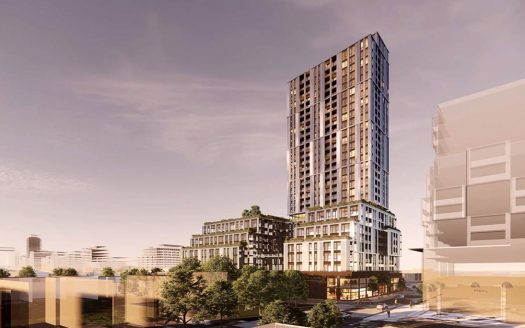 Pre construction
Coming Soon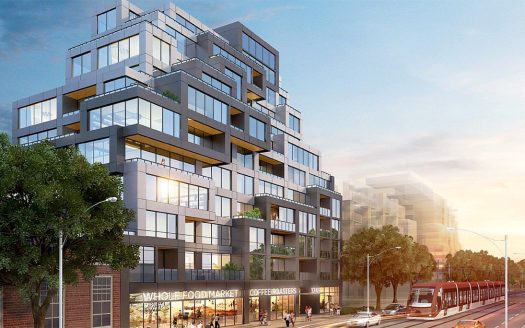 Pre construction
Coming Soon