Description
This new condo project is a transit-oriented mixed-use development in one of Toronto's most transformative neighbourhoods.
2400 Dundas Street West Condos is a new high-rise condominium development in Toronto. This project will contain two new condos with three towers rising 18, 25 and 36 storeys with 873 residential dwellings. sits in the vibrant High Park neighbourhood, located at 2400 Dundas St W.
A total of 598 units are proposed as one-bedroom, 186 units as two-bedroom and 89 units are proposed as three-bedroom suites.
2400 Dundas Street West Condos is replacing a low-density commercial outlet, bringing a new purpose to this desired neighbourhood. This project will contain two developments with three towers, a total of 873 residential units and a new food store.
This future development includes active ground floor uses, including live-work units and retail and co-working office space fronting onto a 1,000-square-metre park along the Dundas Street West frontage. Overall this will be a highly advantageous new development for investors looking to get their hands on an excellent investment within the city.
The first phase of the building, referred to as Building A, will have two towers rising 18 and 25 storeys tall with 442 units. The first phase will also contain up to 3,793 square metres of commercial space and a planned park.
The two towers will feature seven convenient live-work units proposed on the west side of the ground floor, adjacent to the planned park. The 'work' portion of the unit will be accessible through the ground floor entrances fronting Dundas Street West, and the 'live' part of the unit is anticipated to be on the second level and accessed from within the building itself.
Building B will rise 36 storeys tall and contain 431 new residential units, with up to 879 square metres of commercial space.
In total, the development will contain up to 3,492 square metres of amenity space consisting of 2,423 square metres of indoor and 1,069 square metres of outdoor amenities. In Building A, indoor amenity rooms are located along the ground floor and at the northwest corner of Level 2. Here, residents can expect to find social rooms and workout studios to make the most of their everyday lives. Outdoor amenity terraces are located on Level 2 and are directly connected to the indoor amenity room on that Level.
In Building B, the entirety of Level 2 has been allocated to indoor amenities, with an adjacent terrace on the east side of the building. A second indoor amenity room and associated terrace have been provided on Level 13 of Tower B, and a third indoor amenity area on Level 14.
Although the details of the amenities have yet to be confirmed, it is clear from the proposal that the amenities anticipated for this project will be refined world-class spaces available for all walks of life.
Additionally, this development is expected to contain 212 vehicle parking spaces in a single level of underground parking. A total of 989 bicycle parking spaces will be located on the ground floor and on the mezzanine level of both buildings.
2400 Dundas Street West is located in the coveted High Park North neighbourhood in Toronto. This area is well known for its central location, incredible park and superb amenities, all within close range. This address scores an impressive 88 walkscore, 98 transit score and 96 bike score – meaning everything you require is nearby.
There are already many urban amenities surrounding the condo, including diverse cuisines, bars and cafes, grocery stores including Loblaws and Freshco, bakeries, a butcher shop and entertainment options such as cinemas and art galleries. Not to mention, the eponymous High Park is just 3 minutes away by car. But why drive to High Park when you can walk or bike there in less than 10 minutes?
The High Park neighbourhood is conveniently located within walking distance of 'Bloor West Village', one of Toronto's most popular shopping districts. High Park's other major shopping area is the 'Junction Gardens', along Dundas Street West and found just moments from the condo.
Schedule a tour
Your information
Similar Listings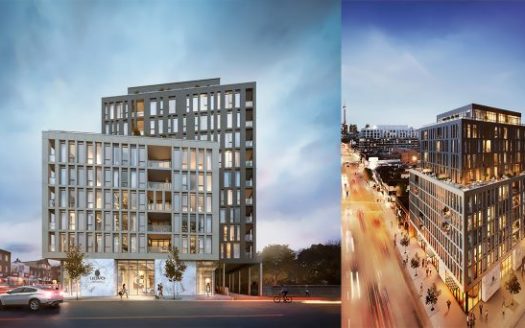 Exclusive Listings
Coming Soon
Pre construction
Coming Soon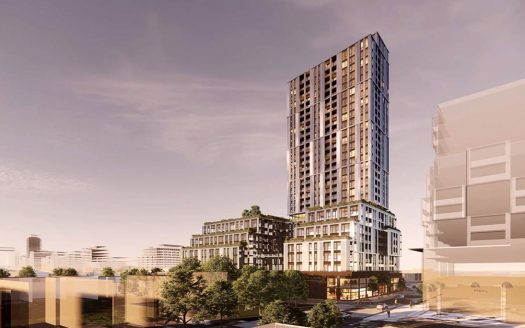 Pre construction
Coming Soon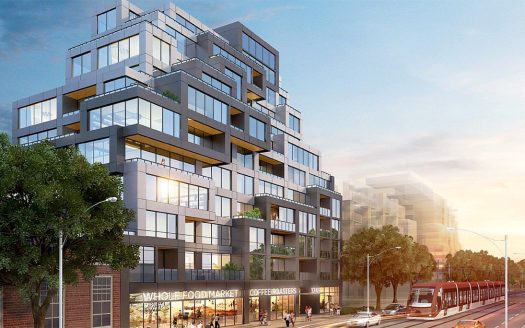 Pre construction
Coming Soon