Description
Encounter the future at this new pre-construction high-rise development, ideally located in an area primed for substantial residential growth.
26 Nipigon Avenue Condos is a new presale condominium by DiamondCorp in North York. This prominent building will be located at 26-34 Nipigon Ave in the Newtonbrook neighbourhood. This is near the intersection of Yonge St and Steeles Ave E., on the north side of Nipigon Ave, between Yonge Street and Dumont Street. Condo investors can choose from 569 studio, one, two, and three-bedroom residential suites spread across 50 storeys.
This condominium will be steps from the future Steeles Subway Station and present exciting opportunities for real estate investment.
Residents of 26 Nipigon Avenue Condos will enjoy entering a contemporary and spacious lobby in the condominium's four-storey podium. Above this, investors can choose from the following suites:
Studio condos – 3 units
One-bedroom condos – 177 units
One-bedroom + den condos – 189 units
Two-bedroom condos – 143 units
Three-bedroom condos – 57 units
We can expect leading indoor and outdoor amenities on the first, second, and fourth floors.
Indoor and outdoor amenities on the first floor will be located adjacent to the lobby. Going up, the second-level amenities will occupy the entire floor and will feature a very large indoor common space surrounded by an outdoor amenity terrace on two sides. This outdoor terrace will present the pinnacle of modern living with dining areas, group seating, and barbecue stations. Young families will love the lounge spaces and the accompanying children's play area. Residents will also benefit from fire tables and a full pet amenity space.
Level 4 amenities will be located on the side of the building closest to Yonge Street. Here, we will find an indoor amenity space enveloped by a complimentary outdoor lounge area on the north and west sides of the tower.
Residents will also enjoy three levels of underground parking. This will provide unfettered access to 132 vehicle parking spaces and 388 bicycle parking spaces. Convenient storage lockers will also be available.
Why invest in Nipigon Avenue? This area is transforming before our eyes and is set to be a future hotspot for growth.
26 Nipigon Avenue Condo project is located at Yonge and Steeles, at a unique junction of multiple municipalities. Here, the cities of Toronto, Vaughan, and Markham form a jurisdictional tri-point around Yonge Street and Steeles Avenue in a recognized "Protected Major Transit Station Area" as defined by the Growth Plan for the Greater Golden Horseshoe. Residents will be able to access employment and educational opportunities in a wide arc from this location, making this a very smart area for investing.
Growth is apparent on all sides. Several blocks of low-density, single-family housing are being redeveloped nearby with clusters of condos in addition to this one. This can be seen on Abitibi Avenue, where a 50-storey condo tower has been proposed, and there are also active development plans for condo towers along Yonge Street, on Steeles West, and at Centerpoint Mall. The result will be an exciting new urban focal point centred around the future Steeles Station subway stop, creating a bustling new hub.
Schedule a tour
Your information
Similar Listings
Pre construction
Coming Soon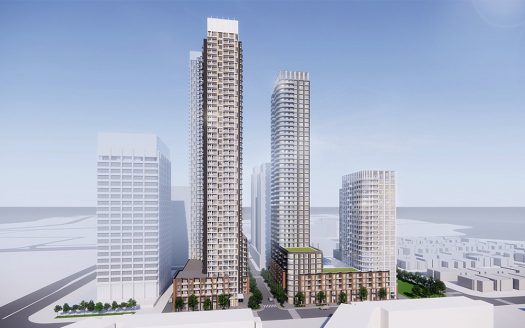 Pre construction
Coming Soon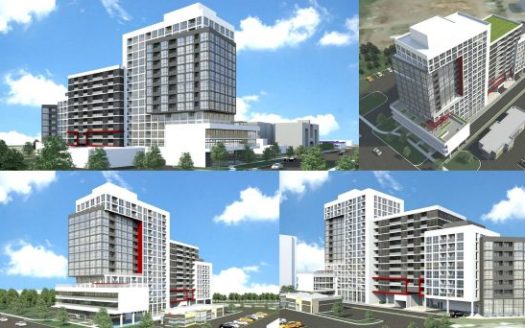 Pre construction
Coming Soon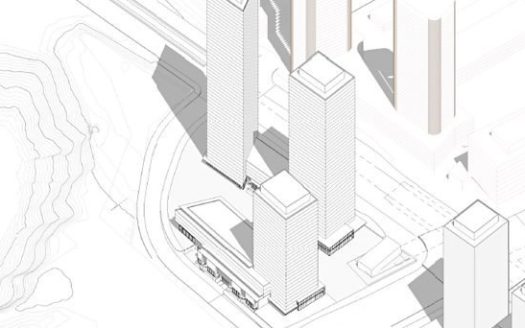 Pre construction
Coming Soon