Description
This new condo project is a preconstruction condominium development proposed by i2 Developments. A 12-storey boutique building, 290 Old Weston Road will be located at The Junction neighbourhood in Toronto.
Featuring modern townhomes in a transit-friendly, growing pocket of west Toronto, this is a great project for the ambitious investor.
It's a project that combines contemporary living space, excellent transit access and thoughtful urban planning. Stay tuned to this page for the most recent updates on this development.
Occupying a space just south of the vibrant St. Clair Avenue West, this boutique project will feature a 12-storey mid-rise housing condominium suites and an exclusive selection of 26 urban townhomes. The 1.71-acre site will also include underground parking and landscaping.
With a mix of one, two and three-bedroom layouts, these condominiums in The Junction will contribute to the gentrifying nature of the area, providing much-needed contemporary space to live and play.
Featuring open-concept layouts, light-filled spaces and designer-picked fixtures and finishes, units at 290 Old Weston Road will combine efficiency with affordable luxury.
New condos in The Junction are a great place to live if you love the idea of a vibrant and quirky neighbourhood that's still reaching its full potential. Modern developments like this one continue to help form the area's planned evolution from a mostly industrial district to an arts-focused, mixed-use pocket in the heart of the west end.
Just up the street is the Stockyards Mall, a pedestrian-friendly retail hub that includes 50,000 square-feet of shops and restaurants. The neighbourhood is becoming a popular destination for commercial tenants, which range from trendy pubs and cafes to big-brand retailers like Winners and Home Hardware.
A number of mixed-use projects are either under construction or in the proposal stage for the neighbourhood, including a cluster of sleek condominiums anchored by a major grocery store, one of the first developments to put this neighbourbood on the map.
Schedule a tour
Your information
Similar Listings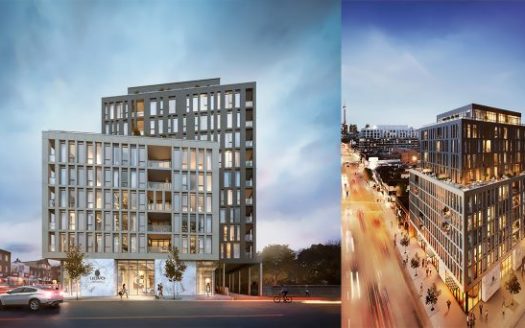 Exclusive Listings
Coming Soon
Pre construction
Coming Soon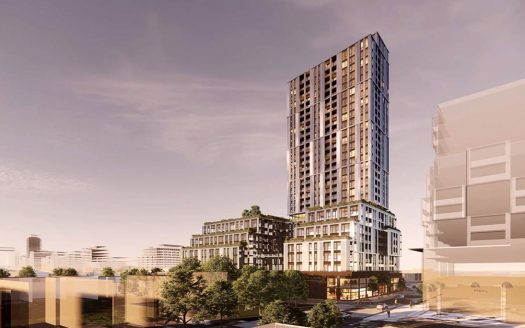 Pre construction
Coming Soon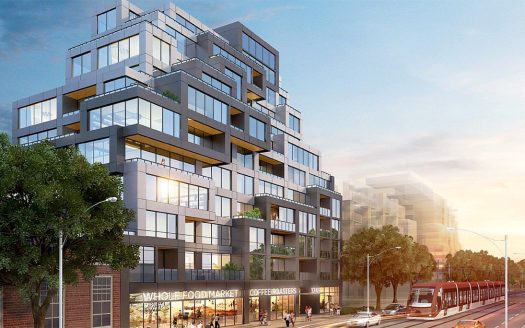 Pre construction
Coming Soon