Description
This new condo project is minutes from the Eglinton Subway Station in a thriving hub of midtown retail and entertainment that offers an ideal urban lifestyle.
38 Broadway Condos is a new high-rise pre-construction project in Toronto. This 44-story, 412-unit condominium is located at 38 Broadway Ave, near Yonge and Eglinton, and offers studio, one-bedroom, one-bedroom + den, two-bedroom, two-bedroom + den, and three-bedroom layouts.
This midtown condominium is being developed by Collecdev in collaboration with KPMB and Rafael + Biguskas for St. Monica's Roman Catholic Church.
38 Broadway condo project will redevelop St. Monica's Church and provide a new hybrid home for the parish and condo residents alike. To start, the project will contain a number of units reserved for retired priests. It will then have a selection of suites earmarked for Collecdev H.O.M.E's affordability program and additional units for investment.
Units for priests will be located on the third and fourth floors, with amenities for priests on the fifth floor. Residential suites for the general public will begin on the sixth floor. These units will enjoy stylish features and finishings along with private balconies overlooking the engaging neighbourhood below.
Stunning streetside design will elevate the local landscape with limestone, precast steeple cross, painted metal, and glazing, forming a statement-making exterior. Multi-level windows in the podium will present a church lobby full of light, and the residential tower will rise behind this.
Top to bottom, this development excels. Two penthouse suites with three bedrooms each will occupy the development's 39th floor. These expansive abodes will have large private terraces with stunning views of the city and ample room for entertaining family and friends.
Below this, indoor and outdoor amenities will be located on the ground, second floor, and sixth floors, with the second floor housing the greatest amount of shared space. Residents will benefit from 902 square metres of lavish indoor amenity space and 840 square metres of outdoor amenity space.
The indoor amenities on the ground floor will be located north of the residential lobby, looking out onto adjacent outdoor amenities. Those on the second floor will be situated above the ground floor amenities, and those on the sixth floor will be located at the north end of the building.
Outdoor amenities will include a shared terrace on the sixth floor atop the podium, as the perfect place to relax. Residents will also benefit from a proposed 396 square metre public park adjacent to the church, bringing added greenery to the neighbourhood.
This condominium will present 26,331 square metres of residential gross floor area with two levels of underground parking for 82 residential vehicles. Lockers will be available for additional storage, and residential bicycle parking for 448 bikes will also be present.
Seize the future while preserving the past. This condo development will integrate cultural heritage with an eye on what's to come, presenting one of Toronto's most unique pairings. Register to learn more, and don't miss out.
Yonge and Eglinton presents the heart of midtown action in Toronto, with an immersed city lifestyle at every turn. Whether you crave delicious restaurant food, an intimate pub experience, or the latest show on the screen, this area has something to satisfy your taste and go beyond.
Residents of 38 Broadway Condos will be within a short commute of the following:
Eglinton Subway Station (7 mins walk)
Future Eglinton LRT (3 mins walk)
Yonge-Eglinton Centre (6 mins walk)
Eglinton Park (13 mins walk)
Bloor-Yonge Station (20 mins by subway)
Northern Secondary School (8 mins walk)
Eglinton Junior Public School (11 mins walk)
Sunnybrook Health Sciences Centre (10 mins drive)
Just a block away is the Yonge-Eglinton Centre, with over 65 stores, including Winners and Indigo, to meet residents' shopping needs. This popular destination is also home to major banks, an array of services, and The Pickle Barrel.
This crowd-pleasing restaurant hosts a full menu that ranges from mouth-watering burgers to scintillating calamari, heart-healthy Buddha bowls, and more. After eating, residents can visit the Cineplex Yonge-Eglinton VIP Cinemas in the same building for the latest Hollywood films and new independent releases.
Schedule a tour
Your information
Similar Listings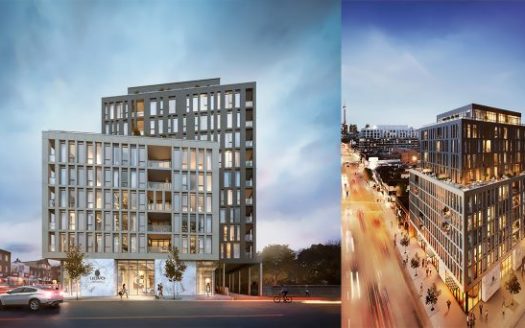 Exclusive Listings
Coming Soon
Pre construction
Coming Soon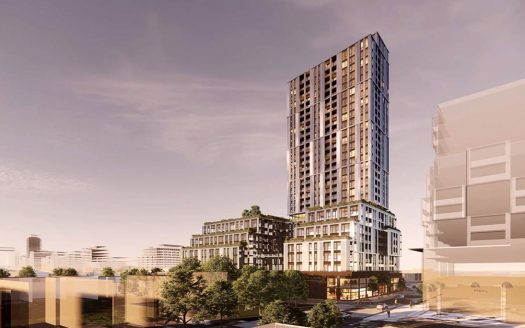 Pre construction
Coming Soon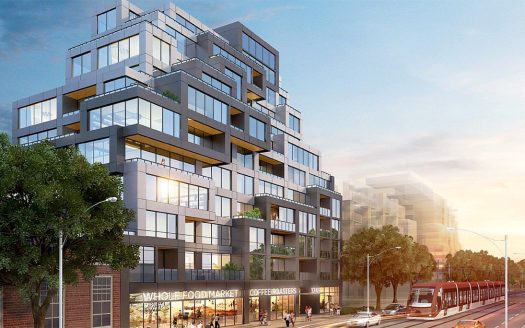 Pre construction
Coming Soon