Description
This upscale community of residences is coming to diversify this connected North York neighbourhood.
390 Woodsworth Road Condos is a new 3 mid-rise condominium development by Plaza Partners in North York. This pre-construction project will sit at 390 Woodsworth Rd near Leslie Street and York Mills Road in the York Mills neighbourhood.
These buildings containing a total of 379 dwelling units. A mix of 83 three-bedroom units, 102 two-bedroom units, 186 one-bedroom units and 8 studio dwelling units will be provided across the three buildings. Additionally, 32 townhouses will be provided in a mix of two and three-bedroom layouts.
390 Woodsworth Road Condos will feature 3 eight-storey mid-rises with stunning exteriors and contemporary interiors. Each building will feature a distinct architectural design that will animate and leverage the community to a higher standard of living.
A total of 2,560 square metres of residential amenity space will be provided, comprising of 763 square metres of indoor amenity space within the three new buildings and 1,800 square metres of outdoor amenity space.
The ground floor of Buildings A and B will contain welcoming and spacious lobbies, elevators and indoor amenity space.
We can expect the indoor amenity space to be occupied by well-equipped fitness facilities and comfortable lounge areas for residents to take advantage of during their free time.
Additionally, spacious balconies will be provided for each unit further increasing amenity and private space for residents to make use of. The balconies are also designed to create visually appealing facades that residents and the surrounding community will find attractive.
A further breakdown of the development is provided below:
Building A is proposed to contain 199 new residential condominium units, comprising of 6 studio units, 52 one-bedroom units, 64 one-bedroom + den units, 47 two-bedroom units, 15 two-bedroom + den units and 15 three-bedroom units.
Building B is proposed to contain 110 new residential condominium units, comprising of 2 studio units, 32 one-bedroom units, 33 one-bedroom + den units, 31 two-bedroom units, 4 two-bedroom + den units and 8 three-bedroom units.
Building C will be a rental building; and 32 townhouse units will also be provided along Woodsworth Road. These townhome units will come in a mix of and 8 two-bedroom units and 24 three-bedroom units.
Parking is proposed to be provided in two levels of underground parking. A total of 439 parking spaces will be provided to accommodate both the existing townhouses and the proposed new midrise buildings.
Of the 439 parking spaces provided, 375 spaces will be dedicated for residents, with the remaining 64 spaces being reserved for visitors. A total of 309 bicycle parking spaces will also be provided, with 280 spaces reserved for long-term parking in the P1 parking level, and 29 spaces for short-term storage.
390 Woodsworth Road Condos is an exceptionally positioned place to live and invest in. It sits in a family-friendly, transit-connected location just minutes from highway 401. The area provides many schools and green space making it an excellent place to set down roots.
Within close distance, future residents will be lucky to find a plethora of convenient urban amenities. The Bayview Village can be found just 7 short minutes from the development site. Here you can find 110 retailers, including Pink Tartan and Swarovksi, as well as Pusateri's Fine Foods. Larger retailers like Loblaws, Indigo and Mastermind Toys can be found in the complex as well, and an IKEA is just moments away.
Just south of the condos residents can access York Mills Gardens, which is outfitted with stores that are ideal if you're just picking up everyday essentials. Here you'll find a Longo's supermarket, What a Bagel, Shoppers Drug Mart, and an LCBO. It's also got restaurants that range from fast-food to sit-down dining such as the KEG.
Schedule a tour
Your information
Similar Listings
Pre construction
Coming Soon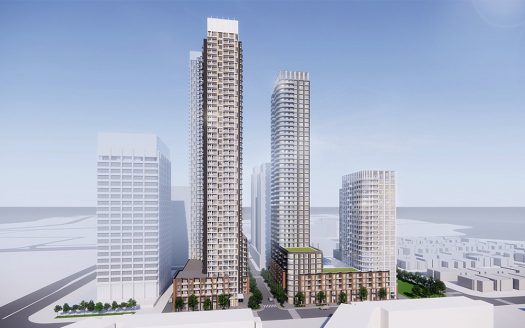 Pre construction
Coming Soon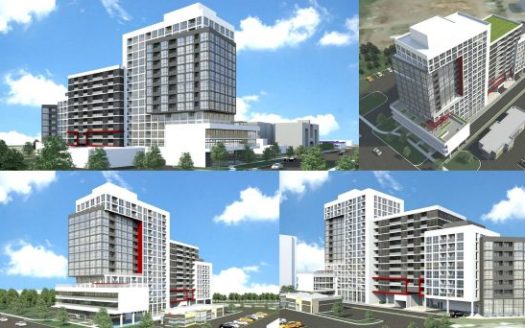 Pre construction
Coming Soon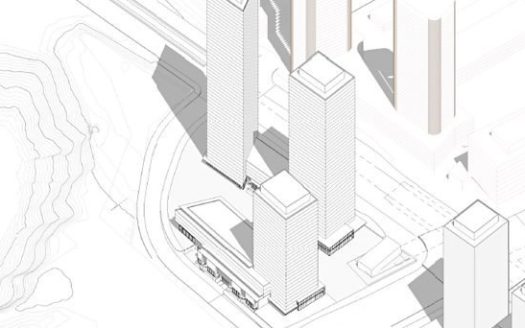 Pre construction
Coming Soon