Description
3C Waterfront is a master-planned 13.5 acre site that will consist of condo units, office and retail space. Stay tuned for more exciting information!
Downtown Toronto's scenic, bustling waterfront is about to see some major developments, taking the energetic area to new heights.
3C Waterfront Condos is a new master-planned community development in Downtown Toronto. This pre-construction condo by Cityzen Development in partnership with Castlepoint Numa and Continental Ventures is located between Lake Shore Blvd E and Cherry Street in Lower Don Lands neighbourhood .
The developers are looking to transform their site of 13.5 acres into a neighbourhood that is sustainable for Torontonians. The large scale development will be of mixed-use, boasting a comprised 2.4 million square feet.
The project allots space for an assortment of office and retail spaces, public areas, and of course residential space. 1 bedroom to 2 bed plus den units can be anticipated. Every suite is designed for prime living on the luxurious lakefront, with each designed to specifications that meet that of a penthouse. The community is projected to perfectly fit into the city's trendy atmosphere with minimalist design including glass paneling, and the creation of chic communal areas.
3C Waterfront Condos will be made better by its constraints. The development is surrounded by Parliament Slip to its west, Lake Shore Boulevard to the northern and eastern side, Keating Channel on its southern side and the railway corridor north of it. These limitations will be used to better the neighbourhood, as the concept promises communal spaces and to provide integral citylink opportunities.
The ideal starting point to link the city will be the north-south passageway of Red Brick Promenade, a pedestrian railway underpass that starts in the bustling Distillery District. This link would run along Trinity Street through a strip of public spaces, and end at Whisky Beach — which is projected to end up Toronto's third metropolitan beach on its waterfront.The development promises a personable community in the core of a busy and energetic city, and ample opportunity to better connect a city on the rise,
The team behind the development is in the process of speaking with the City and Waterfront Toronto to lock down approvals required for the project. The project is currently in pre- construction phases, and is being designed by Foster + Partners
An Urban Waterfront Community In The Heart Of Toronto
Toronto is home to one of the world's longest metropolitan lakefronts. Located within Toronto's Waterfront Communities, 3C Waterfront Condos is conveniently located nearby the best entertainment the city has to offer. Restaurants, shops and other entertainment sources are all steps away from the development.
With the community placed on the lake, residents will find their view to be unmatched. Scenic, panoramic views of sky and water will only add to the luxurious lifestyle of living on the city's posh waterfront.
The waterfront is packed with stunning views, and nearby parks like Moss Park, Thompson Street Parkette, and Sumach- Shuter Parkette just add to the stunning aesthetic — while also providing opportunity for relaxing strolls.
The central neighbourhood is placed on the southern side of Gardiner Expressway, making seamless travel available to working professionals and students. Subway stations and TTC routes will also be at students fingertips, to access the campus' of Toronto's major post secondary institutions not limited to Ryerson University, George Brown and the University Of Toronto. The central Union Station that links many transit systems is nearby to make the opportunity for travel throughout the city that much greater.
Working professionals will find themselves surrounded by opportunities with the city's Financial District and Entertainment District nearby. The community's centrality will make it ideal for working and studying in the city — and also ideal for enjoying its entertainment.
Music fans will also love being moments away from major venues like the Rogers Centre and ACC. Similarly, nightlife will be steps away living in the city's energetic waterfront, whether you want to enjoy a relaxing cocktail date after work or have a family date in the city. Families will also be able to make use of the centrally located community, as major attractions like Ripley's Aquarium, Harbourfront Centre, Toronto Island and Sugar Beach are all easily accessible.
3C Waterfront Condos truly has something for everyone. Don't forget to register today to be the first to learn about any upcoming opportunities.
Schedule a tour
Your information
Similar Listings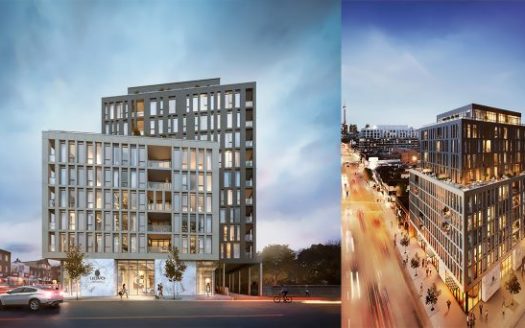 Exclusive Listings
Coming Soon
Pre construction
Coming Soon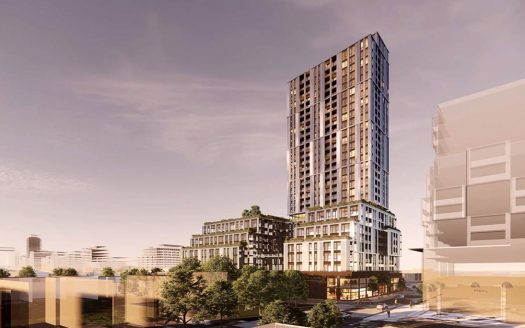 Pre construction
Coming Soon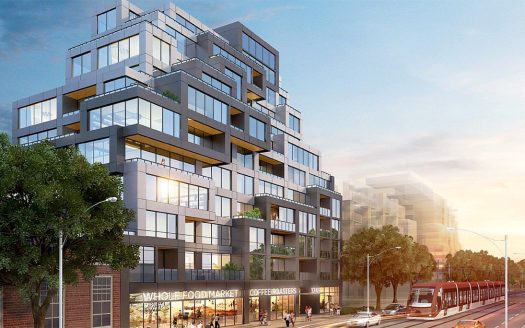 Pre construction
Coming Soon