Description
This visionary two-tower mixed-use redevelopment is redefining the standard of living in this Downtown Toronto Neighborhood.
45 The Esplanade Condos is a new high-rise condominium development by Republic Developments in Toronto. This pre-construction project is located at Yonge Street and Front Street West in the St. Lawrence Market neighbourhood. 45 The Esplanade Condos will be twin towers rising 36 storeys and containing both condos and hotel suites.
This is your opportunity to invest in a modern showpiece set to take over the long-standing Novotel Hotel.
45 The Esplanade will be constructed with a seven-storey shared podium, residential units, hotel suites and commercial spaces for retail.
Street entrances will be located between grade-level commercial spaces; however, hotel guests and residents will have separate entrances.
If you are a stickler for lavish living, expect hotel lifestyle amenities in this up-and-coming vertical community.
A total of 682 condominium units will be available in a mix of:
388 one-bedrooms
226 two-bedrooms
68 three-bedrooms
This pre-construction condo project is proposed to include sufficient and dynamic amenity space. Indoor and outdoor amenity areas will be located across various floors of the buildings, while a terrace will be situated on the podium rooftop between the two towers.
Architect firm, IBI Group, has designed what might be one of the city's next great art deco-inspired buildings with its gold and grey colourway combined with bird-friendly vision glass. We're excited to see the finished product!
What's more is, a tri-level underground garage will accommodate 210 vehicles, while 165 spaces will be available for residents and 45 for visitors (including the hotel). Parking for this project will be accessible from the rear of the building.
45 The Esplanade is steps from Union Station and the connecting GO Transit station, linking you with the entire city and beyond. Head to the cobblestone-lined Distillery District for weekend shopping or a brewery tour. Walk south to the Jack Layton Ferry Terminal and catch a quaint ferry for a day trip to Toronto Island, where sailing, strolling, biking and beach volleyball await. Or head east along King Street East and admire the industrial-chic buildings.
This downtown condo is situated in an excellent neighbourhood for investment. The city has designated the area as a Mixed-Use Area, which means it must maintain a balance of high-quality commercial, residential and open space. Mixed-Use Areas are intended to meet the local community's needs by being attractive and safe for pedestrians, with access to schools, parks, community centres, libraries, and childcare.
Owners and renters alike love real estate with great Walk and Transit Scores. This location has a near-perfect score of 98/100 on its Walk Score and an absolutely perfect 100/100 on its Transit Score. This means that daily errands do not require a car. Motorists will also love this address for its close proximity to the Gardiner Expressway.
Schedule a tour
Your information
Similar Listings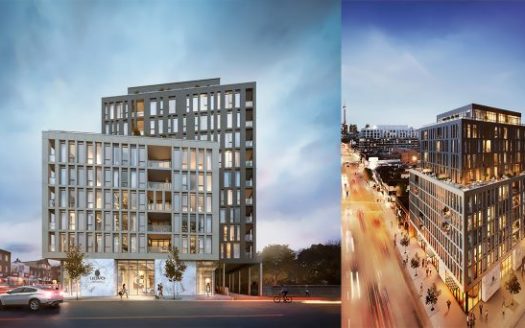 Exclusive Listings
Coming Soon
Pre construction
Coming Soon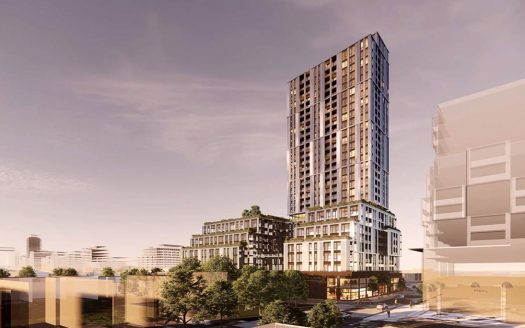 Pre construction
Coming Soon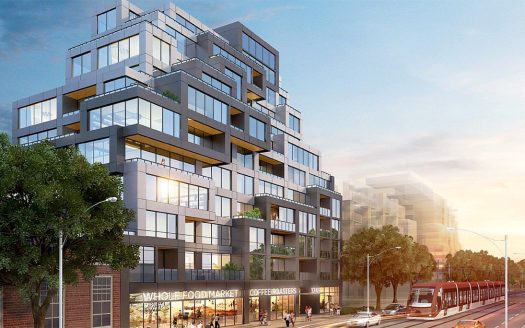 Pre construction
Coming Soon