Description
This condo project minutes from OCAD University and the University of Toronto is the perfect place to lead the luxurious life you have always dreamed of.
467 Wellington Street West Condos is a new mixed-use high-rise condominium development by SmartLiving in Toronto. This 23-storey pre-construction project with 225 units is located at 467 Wellington St W, in Toronto's Fashion District neighbourhood.
This deluxe development is located on the southeast corner of Wellington Street West and Draper Street and will consisting of one-bedrooms, two-bedrooms, and three-bedrooms.
467 Wellington Street West Condos will incorporate a portion of the original building's façade, a beautiful Conservative Renaissance Revival home built in 1877, along Wellington Street West and Draper Street. The building's stunning modern architectural design and a dynamic range of materials will reflect the high level of quality expected from buildings in this exclusive neighbourhood.
The 225 gorgeous units will consist of 83 one-bedrooms, 107 two-bedrooms, and 35 three-bedrooms. This variety of suites will accommodate all lifestyles, from growing families to students.
What's more, this development will include a 4,488-square-foot commercial space on the ground floor. This versatile area will be ideal for a coffee shop or a dry cleaner's, allowing residents to have daily essentials at their doorsteps.
The condo project will feature a generous amount of indoor and outdoor amenity space. A 4,844-square-foot indoor amenity area will be located on the third floor. A total of 4,847 square feet of outdoor amenity space will be divided between a space on the ground floor and a space on the third floor linked to the indoor amenity area. Furthermore, the majority of units will have a private balcony or terrace.
There will be two levels of underground parking with 45 residential parking spaces and 11 shared visitor and retail spaces. Of this total, 3 spaces will be accessible parking spots. There will also be 225 long-term and 23 short-term residential bicycle parking spaces in addition to 1 long-term and 4 short-term retail spots. All bicycle parking spaces will be located on the first level of underground parking and the ground floor.
This location has a fantastic Walk Score of 87, meaning that daily errands do not require a car. Grocery stores within a ten-minute walk include Sobeys Urban Fresh Spadina, Loblaws, Fresh & Wild Food Market, and Rabba Fine Foods. Metro is also nearby.
Young people adore this neighbourhood for its lively atmosphere along with its many delicious restaurants, cafes, and bars. ​​Big Smoke Burger, Cibo Wine Bar King West, Belfast Love Public House, and Oretta King West are about a five-minute walk away. Restaurants less than ten minutes away include Siempre Breakfast & Lunch, Pizza Rustica, and Anoush Middle Eastern Cuisine. FLOCK Rotisserie + Greens and La Carnita are also within walking distance.
Those with a taste for the finer things in life will love the variety of lavish restaurants just around the corner. The luxurious Marben is a mere one minute away on foot, while the opulent Le Sélect Bistro and Mira Restaurant are two minutes away.
Schedule a tour
Your information
Similar Listings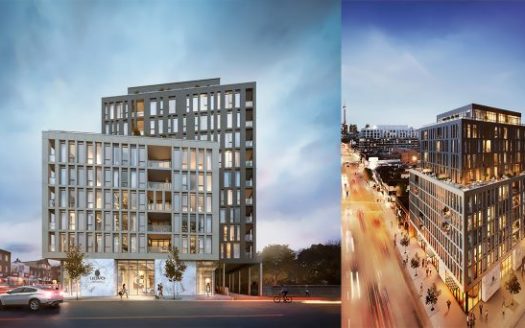 Exclusive Listings
Coming Soon
Pre construction
Coming Soon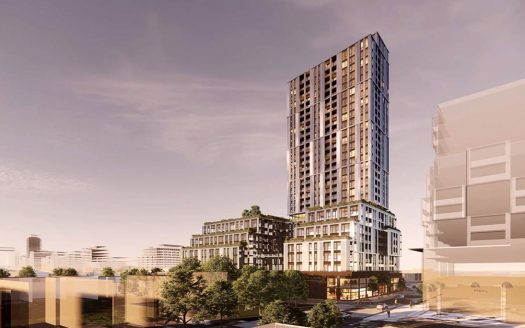 Pre construction
Coming Soon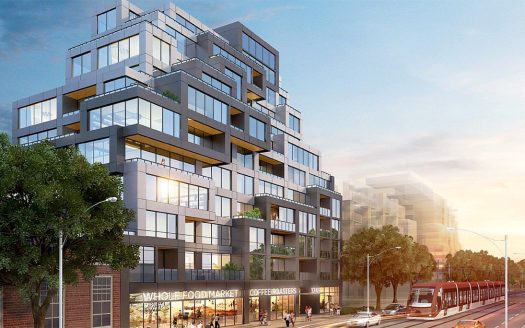 Pre construction
Coming Soon