Description
A new condo development will be joining this trendy intersection near Toronto's Forest Hill neighbourhood.
5 Raglan Avenue condos is a modern luxury high-rise condominium by The Goldman Group in Toronto. This pre-construction project will sit at 5 Raglan Ave, near Bathurst Street and St Clair Ave West in Midtown Toronto.
This upscale condominium will rise 24-storeys high and feature 170 new residential units. Investors and buyers alike can choose from 41 one-bedrooms, 106 are two-bedrooms, and 23 are three-bedrooms.
5 Raglan Avenue Condos will be providing stunning facades and spacious residential units throughout the building. The 20-storey tower will sit on a 4-storey podium that contains convenient amenities and common areas.
The amenities found within the condominium will offer superior quality, totalling 346 square metres of shared indoor and 418 square metres of shared outdoor amenity space. The ground floor will house two indoor amenity spaces totalling 248 square metres – catering to families and children. Adjacent to the indoor space will be a continuous outdoor area of approximately 206 square metres, which provides comfortable seating and a dog walk area. The residential lobby will be located along Raglan Avenue, with a 24-hour concierge and other suitable service uses.
Additional amenity space will be located on the top floor of the building with 98 square metres​​​​​​​ of indoor amenity space and 212 square metres of outdoor amenity space. Here, residents will access convenient areas, a landscaped terrace, seating and dining overlooking the city.
In addition to the shared amenity space, each unit has access to either a private balcony or a terrace. We expect each suite to feature well-appointed features and finishes, plus spacious open-concept layouts.
A total of 70 residential parking spaces and seven visitor parking spaces are proposed in a three-level underground garage, accessed via a ramp from the north-south lane. One car shared surface parking space would be located at the rear of the building accessed from Albert Wiggan Lane.
And a total of 171 bicycle parking spaces would be provided, including 153 long-term bike spaces located at grade and below grade and 18 short-term bike spaces located at grade.
5 Raglan Avenue Condos will be situated in a remarkably connected and upbeat area. This condo address scores an incredible 86 out of 100 walk score and an 85 out of 100 transit score. Future residents and potential investors can rest assured that everyday essentials and transit are easily accessible, making this an excellent investment.
This new development is located in an expanding intersection with a lavish urban lifestyle and vibrant ambience. Within walking distance, residents will have access to local amenities, including grocery stores, quaint cafes, fine eateries, pubs, boutique shops. This means that residents will be able to run their errands and can get to their destination without the use of a car. Young professionals and couples will find this to be an ideal location to live in due to its proximity to daily essentials and the downtown core.
Families will also greatly benefit from this area with its wealth of neighbourhood conveniences, including nearby schools, libraries, grocery stores and numerous parks with trails.
Schedule a tour
Your information
Similar Listings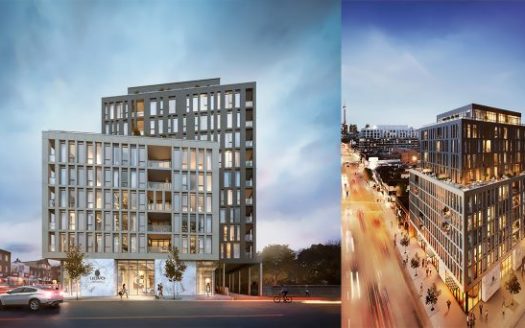 Exclusive Listings
Coming Soon
Pre construction
Coming Soon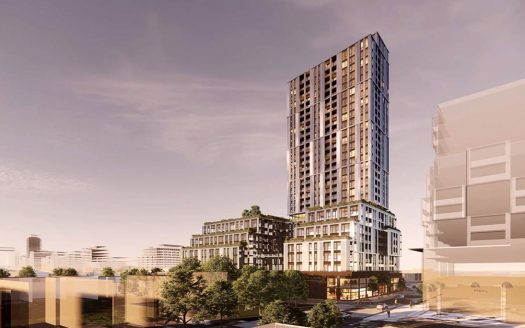 Pre construction
Coming Soon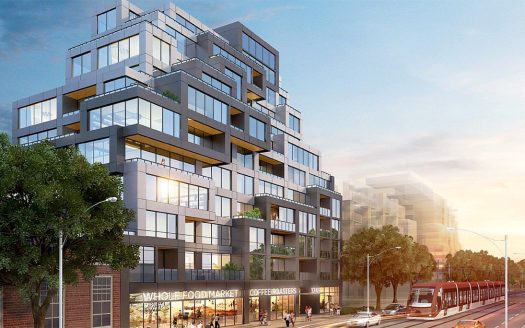 Pre construction
Coming Soon