Description
This new condo project enjoys a prime location for young professionals, singles, and families , located within the Downtown Toronto Urban Growth Centre
505 Parliament Street Condos is a new mid-rise condominium development in Toronto. This 10 storey pre-construction condo with 85 residential units is locatedt at 505 Parliament St, near the intersection of Carlton Street and Parliament Street in the Cabbagetown neighbourhood.
A full array of studio, one, two, and three-bedroom units are available, ideal for those seeking a well-connected metropolitan lifestyle with the best of the city at their fingertips.
505 Parliament Street Condos transforms the landscape and elevates daily living in a historic Toronto neighbourhood. Why invest in a mid-rise condo? Mid-rise condos bring unique opportunities for homeowners and residents alike.
With fewer units at one location, this style of condo living can present increased opportunities to engage with neighbours and invested individuals on a more intimate level, offering the chance to build and foster community connections in new ways.
Homeowners can expect an array of amenities suited to a mid-rise condominium at a comparable urban Toronto location.
Residential units will be presented as follows:
Studio- 3 suites
One Bedroom- 59 suites
Two Bedroom- 15 suites
Three Bedroom- 8 suites
Suites will bring stylish modern finishings and layouts that maximize convenience and functionality.
Step inside a welcoming lobby at street level and enjoy the benefits of modern living. We can expect the following additional amenities:
A dog wash station
Mail and parcel storage
Outdoor terraces
Rooftop outdoor amenity space
Indoor amenity areas
An advantageous dog wash station keeps pets in prime condition after a walk in the park. In addition, mail and parcel storage secures all deliveries until retrieved. Residents and the local neighbourhood will also benefit from multiple retail units on the ground floor that add value and convenience to daily living.
This condominium is being designed in a tiered fashion with step-backs on floors 6, 7, 8, 9, and 10, with individual outdoor terraces within these spaces at every level. These welcoming abodes offer the perfect retreat for a refreshing morning coffee or a moment to yourself while taking in views of the bustling street life below.
Residents can also enjoy private balconies on floors 3, 4, and 5 offering an extension of individual suites, and further outdoor amenity space will be present on the tenth floor.
Indoor amenities, such as a possible party room or fitness center, can be found in the development's basement and ground floor, offering the perfect place for relaxation and rejuvenation.
Stacked vehicle parking and ample bicycle parking will be available, as well as secured locker space.
This location presents prime Toronto living. It's sure to be a popular investment asset that may sell quickly. For further details about these condos as they unfold, register to receive exclusive platinum access.
Cabbagetown is one of Toronto's gems, ideally situated between the hustle and bustle of inner downtown and the greenery of the vast parklands that hug the Don River. Find your inner balance and embrace what matters most.
Hop on the sidewalk, bus, streetcar, or subway to easily connect with the city. Residents at this address are located conveniently close to the following:
Wellesley Subway Station (9 mins walk)
Riverdale Farm (8 mins walk)
Riverdale Park West (11 mins walk)
Pam McConnell Aquatic Centre (14 mins walk)
Toronto Metropolitan University (17 mins by transit)
Toronto General Hospital (18 mins by transit)
University of Toronto (18 mins by transit)
Toronto Eaton Centre (18 mins by transit)
Take the kids to Riverdale Farm and dive into a real working farm in the city's heart. Pet the sheep and snack outside while creating unforgettable memories together. Next, enjoy a refreshing dip in the newly-revitalized 25-metre pool at Pam McConnell Aquatic Centre, a free community space open to all. Top off your day with shopping for leading brand names at The Toronto Eaton Centre, one of Canada's largest iconic shopping malls, and return home easily on foot or by transit for a seamless urban experience.
Schedule a tour
Your information
Similar Listings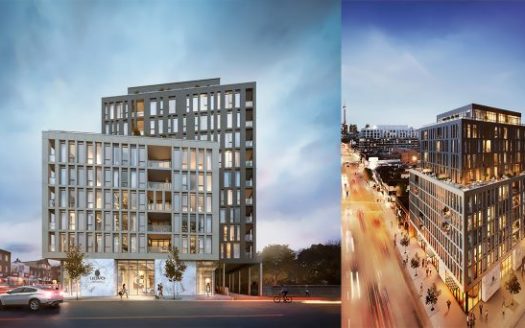 Exclusive Listings
Coming Soon
Pre construction
Coming Soon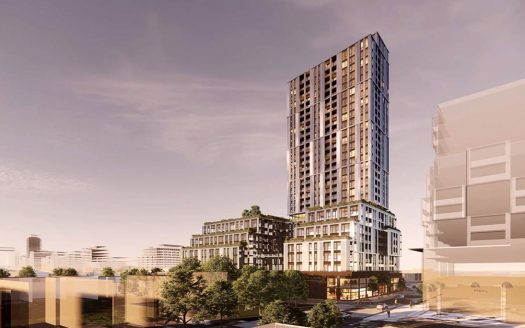 Pre construction
Coming Soon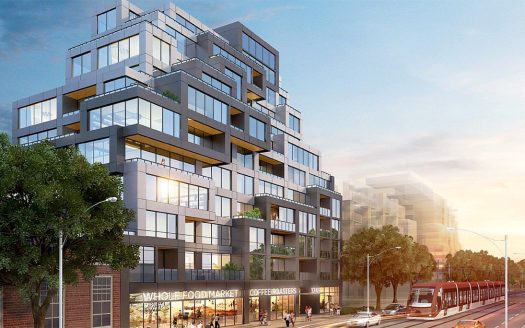 Pre construction
Coming Soon