Description
This new condo development is located in a pedestrian-friendly, transit-oriented neighbourhood that is minutes away from central Downtown Toronto.
5320 Yonge Street Condos is a new high-rise condominium by Arkfield in North York. This pre-construction project is located at 5320 Yonge St, near the main intersection of Yonge Street and Finch Avenue West in Willowdale neighbourhood. It will have a total of 480 units. This condo will bring much-needed homes to this busy intersection.
This condo will stand 35-storeys high with a 10-storey base as well as a 25-storey tower and will include 480 suites.
Based on Arkfield's other projects, we can expect a unit mix of studios, one-bedrooms, two-bedrooms, and three-bedrooms. 5320 Yonge Street Condo units will have sleek, modern finishes that will be both comfortable and aesthetically pleasing.
Furthermore, there will be over 40,000 square feet of retail space at-grade that will bring business to an already bustling area surrounded by countless unique restaurants, artisanal coffee shops, and popular grocery chains.
This condo will provide residents with pristine amenities that offer elevated living experiences. As this developer has allotted 11,033 square feet of indoor amenity space and the same amount of outdoor amenity space for a project half the size of this condo, we can expect about 22,066 square feet of indoor amenity space and 22,066 square feet of outdoor amenity space for this project.
5320 Yonge Street Condos ia located un the area which has experienced rapid growth and transformation in the past couple of years as a result of the increased demand from young professionals who are seeking urban living outside the Toronto core.
This location has an amazing Walk Score of 98, meaning that daily errands do not need a car. Metro is a mere two-minute walk away and Loblaws is a seven-minute walk away. CIBC, TD Banks, BMO and Scotiabank are all a ten-minute walk away or less. Rexall is also a quick six-minute walk away.
The Yonge Street shopping district is a mix of big box stores, one-of-a-kind speciality stores, small mom and pop shops, shopping plazas, and a large shopping centre. Many trendy restaurants are located directly beside this development and across the street.
Everything from Mom's Dim Sum to The Captain's Boil is right at your fingertips. The five-star lavish restaurants PROJECT: FISH and The Keg Steakhouse + Bar are about a ten-minute walk away. Stylish coffee stops like Uptown Cafe & Eatery and Ten Ren's Tea are also a quick walk away.
Schedule a tour
Your information
Similar Listings
Pre construction
Coming Soon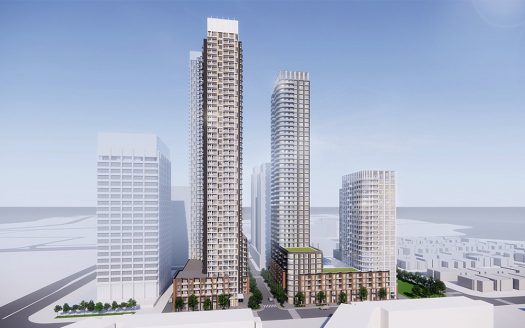 Pre construction
Coming Soon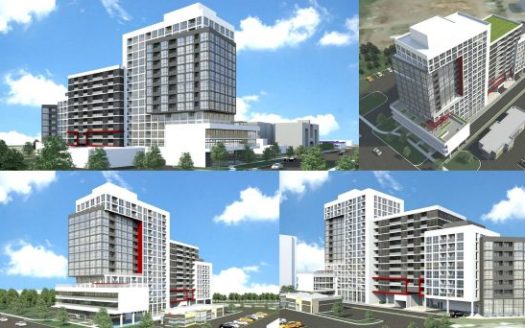 Pre construction
Coming Soon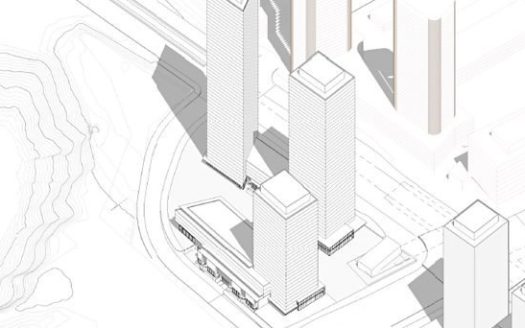 Pre construction
Coming Soon