Description
In the heart of the city between two of Toronto's most iconic streets, 543 Richmond is perfectly nestled in the best of both worlds Minutes from the financial district, entertainment district, fashion district, PATH System, Trinity Bellwoods Park, OCAD, U of T, Ryerson, & Toronto Western Hospital Steps from 24-hour transportation, highway and airport access Located in the best culinary neighbourhood in Canada, with more than a dozen of Toronto's hottest nightclubs and live venues U-Shaped, occupying the southwest corner of Richmond St W and Portland St. Landscaped courtyard incorporated in the centre, outdoor amenity space located on the roof of the ground floor 99 Walk Score 100 Transit Score Two 24-hr Street car lines Loblaws Grocery across the street Short commute to Ryerson University, University of Toronto, and George Brown College Minutes away on King St W that will see inclusion of a new OCAD Campus Short stroll from the popular Trinity Bellwoods Park featuring Farmer's Markets, Art Shows, Yoga Classes, and plenty of leafy trees and spaces for picnics
WHY 543 RICHMOND?
Perfect Location in the heart of Downtown Toronto, nestled within the Fashion District, with a Walk Score of 99/100 meaning that most of your daily errands do not require a car — Loblaws, Winners, Canada Post, GoodLife Fitness, Shoppers Drug Mart & More are all accessible in less than a 5 Minute Walk! Perfect Transit Score of 100/100 meaning that you will be surrounded with world-class transportation options — A 3 Minute walk North to the Queen St W & Bathurst St Intersection where you will have access to multiple Streetcar & TTC Bus Routes & a 4 Minute Walk South to the Portland St & King St W Intersection where you will have access to even more Streetcar & TTC Bus Routes — making travelling through the city a breeze Just 5 Minutes to Toronto's Financial District which is home to over 200,000 jobs & will also be the new location for Tim Horton's Headquarters by the end of 2018 4 Minutes to the Gardiner Expressway connecting you to both the Don Valley Parkway (DVP) & Highway 427 — allowing you to travel in and out of the city with ease 4 Minutes to the University of Toronto, 5 Minutes to OCAD University & 8 Minutes to Ryerson University You will also be less than 10 Minutes from Union Station where you will have access to GO Trains, GO Buses, VIA Rail Canada Trains, as well as UP Express where every 15 minutes you can hop on and travel directly to Toronto Pearson International Airport in just 25 Minutes 543 Richmond is being built by a very reputable developer, The Pemberton Group, who have over 50 years of experience and are one of the most experienced developers in the GTA The total population within 5km of 543 Richmond is estimated to grow from 485,171 in 2016 to 559,056 in 2026 — more impressive is that within just 1km of 543 Richmond the total population growth is estimated to go from 51,273 in 2016 to 69,359 in 2026 — that's almost a 20,000 increase in just 10 years
SPECIAL OFFERS:
Parking and storage lockers are available to purchase for all suites!
Parking is $79,000 and regular storage locker is $8,000, large storage locker is $9,900.
Development Levies are capped! $6,510 for 1 Bedroom + Den and smaller, $10,800 for 2 Bedroom and larger Reduced Assignment Fee! Administration Fee of $5,000 reduced to $2,500 Extended Deposit Structure! $5,000 on signing Balance to 5% in 30 days 5% in 120 days 5% in 425 days 5% in 540 days 5% on Occupancy
Please contact to book an appointment 647.296.8949 Kate 647.818.8565 Philipp
 www.543-richmond.ca
Schedule a tour
Your information
Similar Listings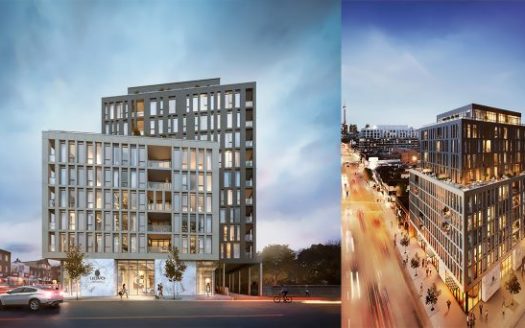 Exclusive Listings
Coming Soon
Pre construction
Coming Soon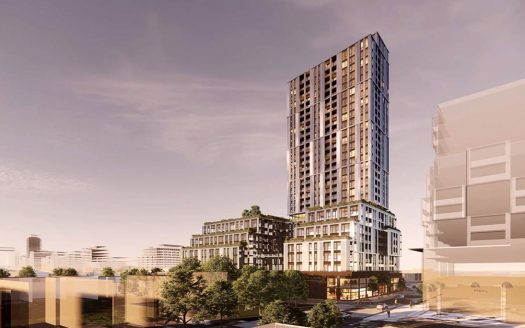 Pre construction
Coming Soon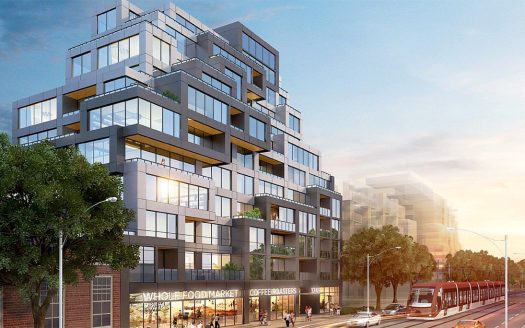 Pre construction
Coming Soon