Description
This new condo project on Yonge Street makes the most of a pedestrian- and biker-friendly neighbourhood in the heart of downtown Toronto.
646 Yonge Street Condos is a new mixed-use high-rise condominium by KingSett Capital in Toronto. This 75-storey pre-construction condo with 548 units is located at 646 Yonge St, near Yonge St and Irwin Ave. It features retail space at-grade while retaining heritage façades on Yonge.
An unbeatable location between Bloor St E and Wellesley St E, it offers prime access to transit, food, entertainment, shopping, and higher education in the city.
646 Yonge Street Condos is a gleaming 75-storey tower of glass that preserves the existing built heritage buildings facing Yonge Street by integrating them into the podium and provides a weather-shielded, pedestrian-welcoming walkway facing Irwin Ave.
With a small retail area at-grade, the impressively slim footprint of the 4-storey building base is enhanced by the gravity-defying, gently sloped tower above with scalloped balconies that will give the building a distinctive and attractive appearance.
The proposed 833 ft. building will sit at the northwest corner of Yonge St and Irwin Ave. It will have 548 condo units available, split between 85 studios, 324 one-bedroom, 80 two-bedroom, and 59 three-bedroom suites. Specific amenities are TBA, but they will be allocated to the second floor and the top two floors, featuring indoor spaces and outdoor terraces in both locations. The total amenities will take up 16,856 sq. ft. of space, split between 11,797 sq. ft. indoor and 5,059 sq. ft. outdoor.
Bike parking only will be available with 614 spaces in total (494 long-term and 120 short-term).
646 Yonge Street Condos boasts fantastic walk, transit, and bike scores at 92 and higher. The site is within easy walking distance of 5 subway stops, the closest being Wellesley Station, about 3 mins away. Nearby, 8 bus and streetcar routes offer convenient aboveground access to the rest of the city. Cycling tracks and bike lanes are along most of the major streets, including Bloor and Wellesley, making it a bike-friendly locale. Yonge TOmorrow is also evaluating the car lanes and sidewalks of Yonge to provide more options for pedestrians and bikers in the future.
The development is conveniently located by two major educational institutions: the University of Toronto's sprawling St. George campus and Toronto Metropolitan University (formerly Ryerson University) are both about a 15 min walk away, making this project an excellent investment opportunity for potentially renting out to students.
Located in the thriving Church and Wellesley neighbourhood, there are several 24-hour grocery stores in the area, including 3 locations of Rabba Fine Foods within 5 mins of walking. The impressively sized Loblaws on Carlton is less than 10 mins away and stocks specialty cheeses and international ingredients, while featuring expansive bakery and meat counters. And, Italian food-lovers' paradise Eataly Toronto is a short walk north, tempting shoppers with imported meats, wines, and gelato.
Schedule a tour
Your information
Similar Listings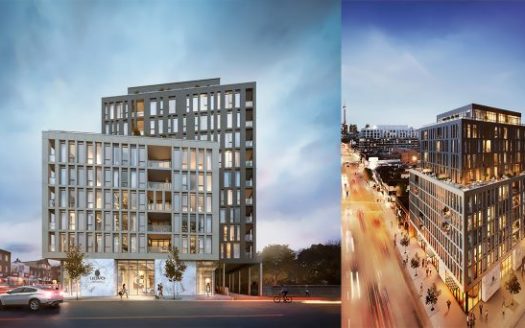 Exclusive Listings
Coming Soon
Pre construction
Coming Soon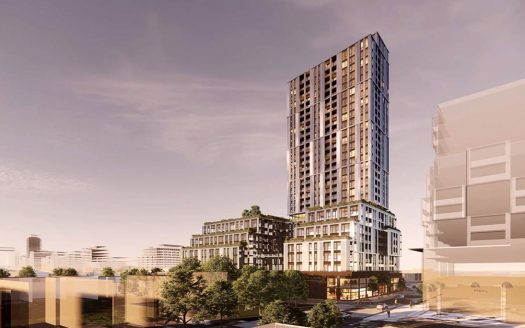 Pre construction
Coming Soon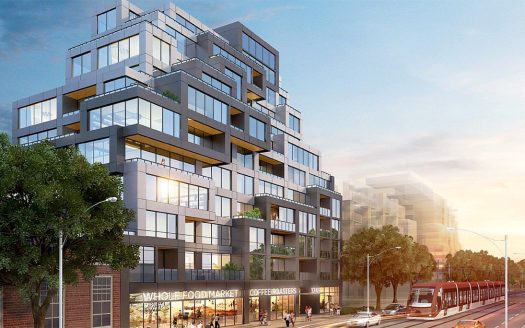 Pre construction
Coming Soon