Description
This new luxurious condo project will offer new opportunities to invest in this city hot spot just steps from world-class transit and entertainment.
675 King Street West Condos is a new high-rise mixed-use condominium project in Toronto. This 19-storey pre-construction project with 145 residential units will be located at 675 King St W, by King Street West and Bathurst in the Fashion District neighbourhood.
Investors will have access to 108 one-bedroom, 22 two-bedroom and 15 three-bedroom units. With retail, commercial and residential use, this new condo will revitalize and bring new opportunities to this thriving core community.
675 King Street West Condos will be a luxurious new condo located at this booming city corner. It will follow a tall high-rise building form, with a 4-storey podium stepping up to a 15-storey tall building. The podium will be further distinguished from the tower by using curtain wall glazing to create a dynamic and activated public realm along King Street West.
This dynamic building will also contain a total of about 320 square metres of indoor and 265 square metres of outdoor amenity space located on the second level as well as the 19th storey. The indoor amenity area on the second floor of the podium will primarily contain a gym and recreational facilities to provide residents with a high-quality and active downtown lifestyle.
At the 19th storey, another indoor amenity area will contain multi-purpose gathering areas, including kitchen and serving areas perfect for hosting soirees. Adjacent to the indoor amenity area will be approximately 130 square metres of outdoor amenity area. This outdoor amenity space will serve as an important place of passive recreation and gathering for residents of the building. While the programming of the outdoor amenity terrace is to be determined, it is expected that barbecue, seating and gathering areas will be provided for residents and visitors.
Each unit here will feature contemporary designs and layouts and will have access to a private balcony with scenic views of the city. The suites available in one to three-bedroom configurations will provide open-concept arrangements with modern features and appliances. The kitchens will be chef-inspired to evoke a passion in anyone whipping up a meal. The bathrooms will also offer a standard of luxury that will be the cherry on top of an excellent living experience.
Not to mention, this new project will contain approximately 2,250 square metres of non-residential uses, divided between commercial and office use located on floors 1-4, with an office lobby found on the ground floor. The project will provide about 2,100 square metres of new office space throughout the 2, 3 and 4-storeys to expand the availability of office space at the important King Street West and Bathurst Street intersection and to accommodate high-quality jobs.
675 King Street West Condos will be located right at the corner of King and Bathurst in the buzzing Fashion District. Over the last decade, King and Bathurst have become one of the city's hottest intersections, booming with desirability. This address has folks going wild for its 98 Walk Score, 98 Transit Score and 99 Bike Score. Plus, it is swooning with nightlife and undeniable youthful energy that you don't want to miss out on.
With a 98 Walk Score, almost everything you desire and require is at your fingertip without using a car or transit. You'll have access to some of the hottest restaurants, bars and clubs just across the street. If that's not enough, this condo will sit near the Entertainment and Fashion Districts, two of the most vibrant downtown Toronto areas. There's never a dull moment in this popular intersection.
Within walking distance, one can find grocers, LCBO, coffee shops, and a little further down, the Rogers Centre, Royal Alexandra Theatre, Roy Thomson Hall, Art Gallery of Ontario, and TIFF Bell Lightbox. Billy Bishop Airport is just minutes away, allowing you to whisk away from the city seamlessly.
Schedule a tour
Your information
Similar Listings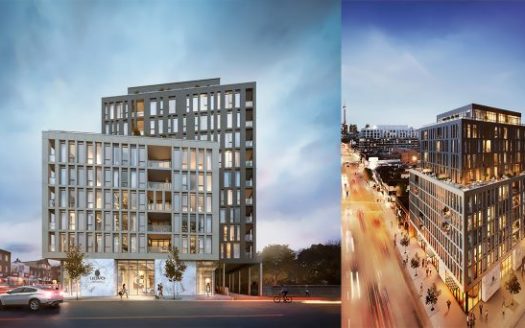 Exclusive Listings
Coming Soon
Pre construction
Coming Soon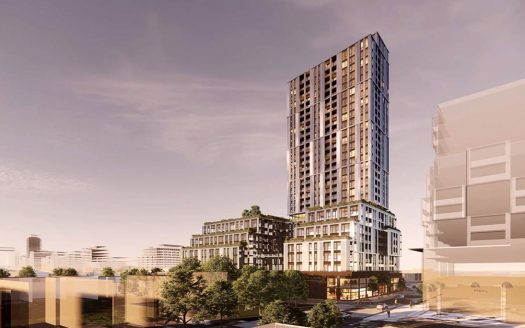 Pre construction
Coming Soon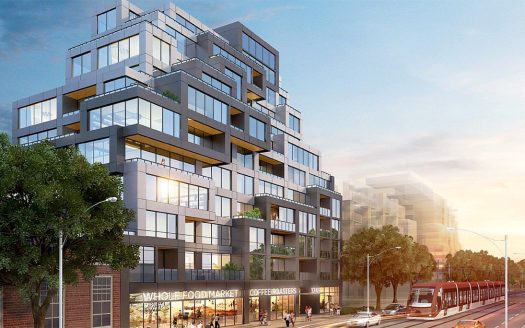 Pre construction
Coming Soon