Description
With the creation of the expansive Eglinton Crosstown LRT, this east-end location in North York is about to see an influx of exciting new developments. Included in these upcoming projects by CreateTO is an expansive mixed-use project, involving four buildings.
805 Don Mills Rd is part one of a two part development in the Wynford-Concorde neighbourhood. The project is proposed to involve a two-tower mixed-use building as well as an additional mid-rise. The community will stand at the southwest corner of Don Mills Road and Eglinton Avenue East. It will be dubbed the West Site, while the sister building — the other two towers –will be classified as the East Site. The site is currently a surface parking lot.
Investors will want to pay close attention to this development and neighbourhood which is currently booming thanks to the construction of the impending transit expansion, Toronto's largest in recent history.
Residents and investors can anticipate a mixed-use development complete with residential space as well as retail space at grade level. Montgomery Sisam Architects has been enlisted to design the project.
The site is approximately 5.5 acres, and is currently used as a surface parking lot leased out to the Ontario Science Centre, located south of the area. The building will boast a total of 162,1950 square feet of residential gross floor area, 62,624 square feet of non-residential gross floor area including community space, and 48,868 square feet of new public parkland.
The development is projected to involve two mixed-use buildings, as well as a new public park spanning 3,270 square metres. The towers will be 32 metres apart.
Building A will have two towers that will rise out of a single six-storey mixed-use podium, and will ultimately sit on the Eglinton Avenue East frontage. The western and eastern towers will respectively boast 52 and 43 storeys. They will be 157.9 metres and 130.5 metres tall. To the west of the tower will stand the upcoming Science Centre Station.
A proposed amenity is that of community space, anticipated to be placed along the Eglinton Avenue East frontage. Conversely, the northeast corner of the building is expected to feature ample commercial space. Additional townhome units are projected to front the open space.
Building B will stand 28 storeys high at 85.5 metres tall. Investors will be intrigued by the proposed terraced podium that itself will be 6-storeys tall, boasting commercial space fronting Don Mills Road. Residents can expect the podium's balance to boast specifically residential use. Both amenity space and townhouse styled units will reside on this ground level.
Together, the project will house approximately 2,377 new residential units. These units will be comprised of 15% studios, 50% one-bedrooms, 20% two-bedrooms, and 15% three-bedrooms. An additional 5,818 square metres will be dedicated to non-residential use, not limited to community space, and public parkland. The development will also see the creation of public streets connecting the upcoming community of buildings, also improving pedestrian access to the impending Science Centre LRT station.
The project will have a total of 698 parking spaces available below grade on three levels. Residents will be able to access the parking from a driveway which will be placed off the new proposed public road. Building's C and D will stand on the East side.
The location of the tower is the most prevalent amenity it can offer to investors and future residents. The proposed plan is for the development to have an underground connection leading residents directly into the future Science Centre Station.
Investors will want to take note of the development's prime location, bound to attract business professionals, students and young families. It's placement really accommodates all lifestyles, being steps away from the subway. As it stands, the site boasts a walk score of 70 out of 100, and transit score of 76 out of 100.
Students with roommates need not worry about space — or early and late night classes. Ideal access to the LRT will make it possible for students to make it from uptown to the city's major downtown university campuses not limited to Ryerson University, University of Toronto and OCAD. York University will also be accessible due to the subway extension. Students will love having transit to school being so seamless, while not having to live on a busy and loud campus.
Schedule a tour
Your information
Similar Listings
Pre construction
Coming Soon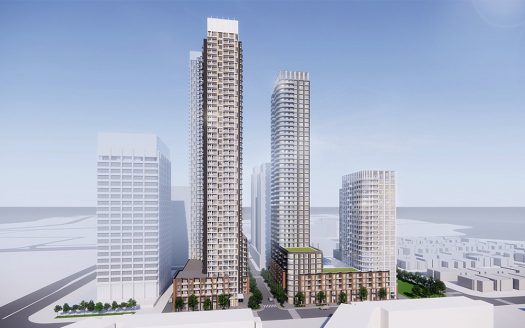 Pre construction
Coming Soon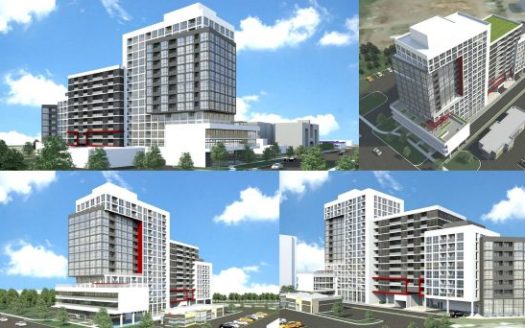 Pre construction
Coming Soon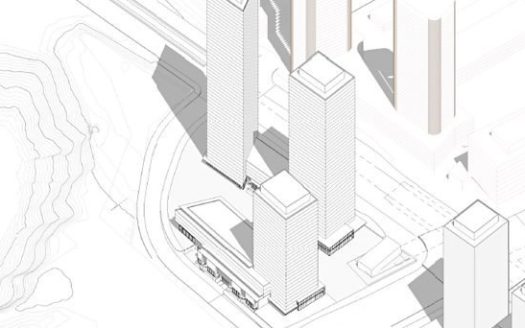 Pre construction
Coming Soon