Description
The lucrative real estate trend of live-work condos comes to Toronto in a big way.
888 Dupont Street Condos is a live-work development with mixed-use space by TAS in Toronto. This pre-construction project is located at 888 Dupont Street in Christie Pits neighbourhood near Dupont Street and Ossington Avenue intersection.
All 99 residences in this 13-storey building will consist only of live-work spaces. This is a rare collection of this in-demand property — especially in the middle of the city.
Entrepreneurs and small businesses stand to greatly benefit from this development. It is well-served by transit. It is close to the downtown core. It is also close to many neighbourhood amenities and services. It makes for an ideal home and workplace.
888 Dupont Street Condos features a facade that is out of the ordinary. This appearance is in line with its exceptional nature. It is comprised of a 10-storey tower poised atop a 3-storey podium. It contains many setbacks. This creates terrace space as well as visual interest.
The 99 live-work units of this development will come in the following configurations:
36 one-bedroom live-work units
56 two-bedroom live-work units
7 three-bedroom live-work units
13 live-work spaces are affordable units. These are located on the 2nd and 3rd floors of the podium and are two-storeys each.
The remaining live-work units are one-storey units. They are located in the tower. Residents and clients alike can quickly access these units using the Ossington-facing lobby.
There will be a total of 347 square metres of amenity space:
153 square metres of indoor amenities on B1
194 square metres of outdoor amenities on top of the podium (floor 4)
Parking for the development will be located in an underground garage. It will contain 94 vehicular parking spaces:
51 visitor parking spaces
42 commercial parking spaces
1 car share space
The garage will use an elevator-equipped stacking system to store vehicles. The building will also have 146 bicycle parking spots.
888 Dupont Street Condos also offers a wide variety of building purposes. It will host 7,256 square metres of space for retail, office, and urban agriculture use. The building also has plans to host a rooftop restaurant.
Christie Pits is an urban Toronto neighbourhood. It is located to the west of the downtown core. It is well served by the Line 2 Subway. This makes this community a very convenient place to live.
This development is close to many boutique coffee shops, bars and restaurants. It also has quick access to nearby supermarkets:
Davenport Road and Bloor Street are both located nearby. They contain many retail stores. As such, this location's high walkability has earned it an excellent Walk Score of 79.
Families stand to benefit greatly by this community's convenience. It contains many local schools:
Essex Junior and Senior Public School
Dovercourt Public School
Oakwood Collegiate Institute
Schedule a tour
Your information
Similar Listings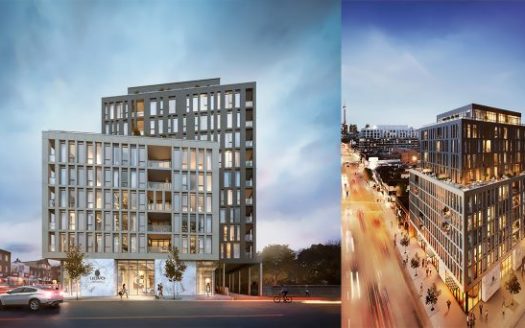 Exclusive Listings
Coming Soon
Pre construction
Coming Soon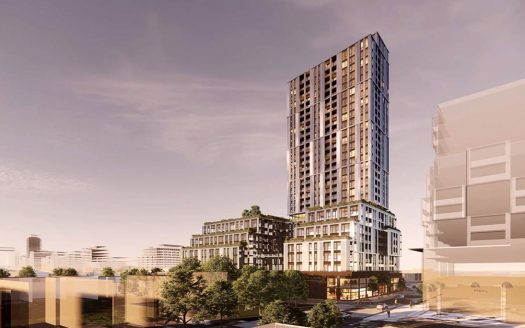 Pre construction
Coming Soon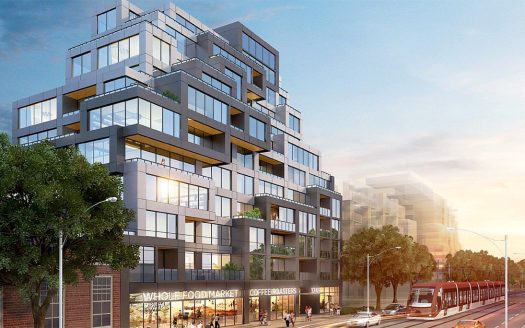 Pre construction
Coming Soon