Description
A new opportunity to invest in office space is coming to this thriving North York area.
95 Corporate Centre is a pre-construction mixed-use development by 95 Developments in North York. The project sits at 105 Gordon Baker Road by Victoria Park Avenue and Finch Ave East in the Hillcrest Village Neighbourhood. This 8 storey mid-rise contains up to 157 units ranging from 80 to 22,000+ square feet.
This new development will be close to convenient highways and employment hubs, making this an excellent place for businesses.
95 Corporate Centre project is poised to become an extraordinary destination, catering to a diverse array of retailers, businesses, and offices seeking a dynamic and inspiring workspace. The development sets a new standard with its contemporary designs and sleek, glossy facades, creating an enticing and forward-looking work environment.
This unique 8 storey office building will offer various size ranges including full floor opportunities. Whether you are an entrepreneur, a startup, or a well-established business, this exceptional opportunity will revolutionize the office space concept and take your enterprise to new heights.
From the truly expansive to the airy and efficient. Here, offices become custom environments where organizations of all kinds and sizes can express their unique identity and empower their people. Beyond the office spaces, occupants can access various amenities that elevate the work experience.
Expansive lobbies make a striking first impression, fresh outdoor terraces beckon for al fresco dining and relaxation, open lunchrooms provide communal spaces for interaction, and well-lit office areas promote productivity and well-being. The ground level will be the connection hub and lobby, providing several units, universal bathrooms, and 3 high-speed elevators. The third floor will house the outdoor terrace providing a view of the scenic neighbourhood and a central communal lounge space, both excellent places for taking time for yourself or catching up with co-workers. These office condos can house recreational activities such as gym facilities, dance, studios, work offices, and so much more. Further amenities include EV Parking, visitor parking, concierge service and a shuttle bus.
Upon entering the premises, one is immediately greeted by a welcoming atmosphere that sets the stage for innovation and creativity. This meticulously designed entrance reflects the commitment to providing a stimulating and collaborative work setting. Units will include a neutral, durable carpet found throughout the building to evoke a sense of creativity. Walls will include sound insulation to ensure privacy and limited noise travel. Meanwhile, designer-selected baseboards, finished and painted interior walls, and 9″ ceiling heights elevate your business space. Additionally, the option to combine adjacent units is available, which may reduce the overall unit count.
The possibilities are endless with this investing opportunity. Why not use this as the starting point for your future company venture?
95 Corporate Centre is conveniently nestled near excellent urban amenities. Within close distance, one can reach major highways, post-secondary institutions, world-class shopping, and so much more. The building's ideal location offers plentiful access to public green spaces.
What makes this location stand out amongst other office buildings is its location in a thriving urban hub. Fairview Mall can be found in as little as 5 minutes. Here, a wave of urbanization is occurring as a multitude of condos are rising around the surrounding area. Plus, with the upcoming transit coming to North York, travelling to this project is about to get a whole lot easier. Around the area, we'll see the completion of the Yonge North Subway Expansion, further enhancing its accessibility and appeal.
This Development sits just minutes from schools such as Seneca Polytechnic College Newnham, Loyalist College in Toronto, Alpha College of Business and Technology, and Lambton College. Surrounded by these prestigious tech schools and cutting-edge research institutions, the location becomes a magnet for burgeoning startups seeking inspiring office spaces and units. This strategic proximity to academic and research centers presents exciting opportunities for innovative entrepreneurs and emerging businesses looking to thrive in an environment brimming with talent and potential.
Schedule a tour
Your information
Similar Listings
Pre construction
Coming Soon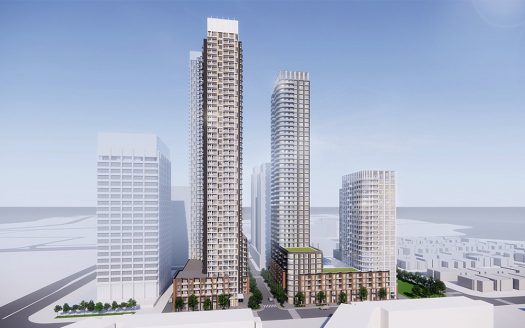 Pre construction
Coming Soon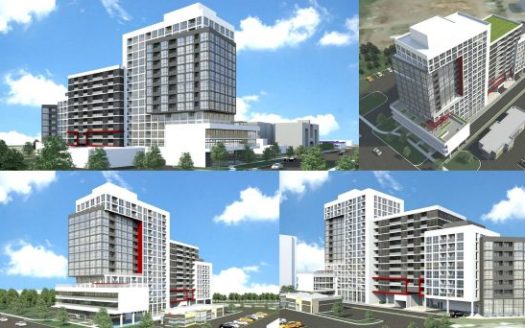 Pre construction
Coming Soon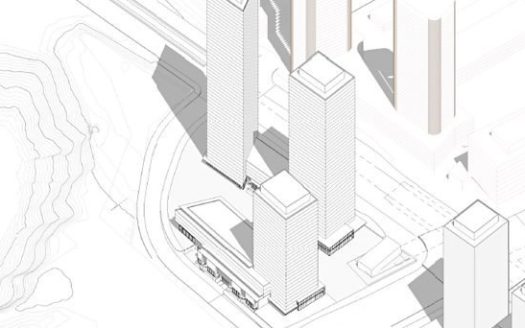 Pre construction
Coming Soon