Description
Make midtown Toronto your next home address; choose a residence located in a walkable neighbourhood where transit options and local amenities are all just moments away.
99 Raglan Avenue is a high-rise condominium development by Camrost Felcorp and is currently in pre-construction. This new project will be located northwest of Bathurst Street and St. Clair Avenue West in the Humewood-Cedarvale neighbourhood of midtown Toronto. Bringing 225 residential suites, this magnificent residence will consist of a 27-storey high tower perched atop a 6-storey podium.
Featuring an asymmetrical appearance on each of its cardinal directions, this condo offsets its imbalance with a strong modular theme, stretching skyward in the tower and towards the horizons in the podium, suffusing this building with gravity and poise.
Situated just steps away from St. Clair West Station, this central location caters to local commuters with instant access to public transit. This well-connected address is served by everything from streetcars to busses to subways and allow local residents to quickly travel throughout the city.
Not just that, this midtown address is set next to a bustling commercial area full of retail outlets and international restaurants that stretches across St. Clair West. Thriving and teeming with life, future residents can always access this vibrant local scene located right on their doorstep.
Sublime in form and flawless in its execution, this impeccable example of modern design makes for an ideal residence for families both new and old, perfect for retirees looking to downsize at a central location in the city. Whether looking for a new home or a smart investment, 99 Raglan Avenue is undoubtedly a wise decision.
This condo's 225 living units will be offered in a variety of layouts that include:
19 studio units under 450 square feet
67 one-bedroom units between 450 and 650 square feet
75 one-plus-den units between 650 and 850 square feet
10 two-bedroom units between 850 and 950 square feet
42 two-plus-den units between 950 and 1,100 square feet
12 three-bedroom units over 1,100 square feet
The condo will feature over 4,800 square feet of indoor amenity space and roughly 3,900 square feet of outdoor amenities located on the ground, mezzanine, and rooftop floors. These on-site amenities will include an outdoor lounge, dog run, and rooftop terrace.
Below, a 3-level underground garage contains 47 vehicle spaces (32 residential plus 15 visitors and car sharing spaces) in addition to 271 bicycle spaces (244 long-term and 27 short-term).
And, featuring a whimsical facade design of vertical projections and recesses to delineate the grade level, the regal form of this posh residence won't fail to inspire returning homeowners and the neighbourhood at large.
Besides these outstanding condo features, this development also offers incredible value in the form of nearby neighbourhood amenities that lie within easy reach.
As a mixed-income neighbourhood where a majority of residents prefer to live in rented low-rises, Humewood-Cedarvale is a proud Toronto community. Future residents at this condominium will get to witness firsthand the vibrancy of this part of midtown, especially along the busy St. Clair West traffic corridor that also serves as the neighbourhood's retail and transit centre.
Within minutes of walking, condo residents will be able to access popular St. Clair West shops and services that include a wide selection of international restaurants, pharmacies, a post office, a public library, a grocery store as well as medical centres that contain facilities for pediatricians, physiotherapists, and orthopedic surgeons.
Not only that, this neighbourhood is also home to Wychwood Barns, a redeveloped century-old streetcar facility that has been turned into a park and community centre that houses an artist collective and a year-round farmer's market.
This area is also full of great educational institutions that include St. Michael's College School, Hillcrest Community School, Winona Drive Senior Public School, Forest Hill Junior and Senior Public school, and Humewood Community School.
Schedule a tour
Your information
Similar Listings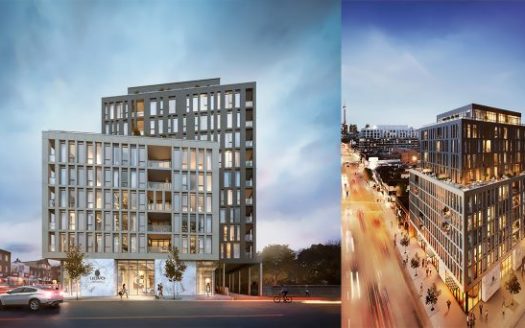 Exclusive Listings
Coming Soon
Pre construction
Coming Soon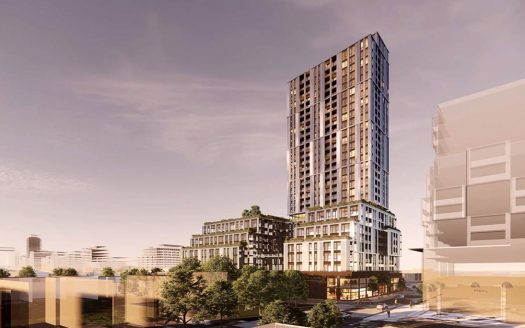 Pre construction
Coming Soon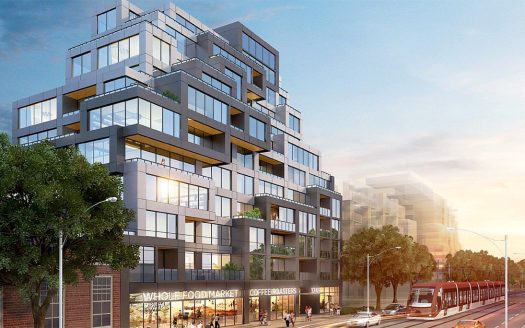 Pre construction
Coming Soon