Description
This new condo project will be a perfect option for professionals who enjoy a high-energy urban lifestyle and thrive on the finer things in life.
ALiAS Condos is a new high-rise condominium development by the Madison Group in Toronto. This pre-construction project is located at 114 Church St, South west of Church and Richmond St E intersection. ALiAS Condos calls for a five-storey podium containing commercial space on its first two floors, with a 20-storey and a 45-storey tower rising above.
This development will have studio to three bedroom units ranging from 360 to 995 square-feet.
Amenities
ALiAS Condo amenities for residents in this 20-storey tower will be housed on the building's eighth floor, with over 9,000 square feet of indoor space and 2,000 of outdoor space.
In total, the building will house 495 units, with a mixture of one-bedroom suites, two-bedroom suites and three-bedroom suites. Dimensions are expected to range from approximately 360 square feet to approximately 995 square-feet.
129 vehicle spaces will be housed in a three-level underground garage, along with 584 bike spaces, which will be served by a dedicated bicycle elevator. A public park will also be part of the development, occupying space in the southeast corner of the site.
For residents in the 45-storey building, amenities will be located on the 21st floor, where you'll find 3,100 square feet of indoor amenities and almost 5,700 square feet of outdoor, likely in the form of a terrace, which make a great spot to watch the comings and goings of the busy downtown neighbourhood below.
Suites will feature recessed balconies, so residents can enjoy the outdoors in a private setting as well. The retail and/or commercial space, which will front mostly onto Richmond with a smaller portion opening onto the Church and Lombard corner, will help enhance the streetscape and engage pedestrians.
The suites will come with stunning warm wood shades that play against cool off-white ceramics and stones. Each colour palette thoughtfully pairs light stones, medium grey ceramics, and dusky woods to create an intriguing balance of contrasts. If you're looking for more luxury in your suite you can opt for the refined textural edge of steel mesh upper kitchen cabinets.
ALiAS Condos will have over 18,000 square feet of indoor and outdoor amenities including a fitness room that has boxing, yoga, meditation, private spinning, cardio and weight training, an outdoor deck with a lunge, coworking space and barbecues, a pet spa, a kids' wing with different zones of delight including a playground, craft studio, a polished chrome slide and a treehouse. For more information about this development including floor plans, prices and promotions, register with us today.
Location & Neighbourhood
ALiAS Condos is a great opportunity to invest in a downtown stretch that's actively transforming. It's a high-traffic corridor that's seen several contemporary buildings completed in the past few years, as well as several that are forthcoming, including a multi-tower development just a few blocks northeast that will add a hotel and a restaurant and retail-focused breezeway to the neighbourhood.
With a 99 on its Walk Score and a perfect 100 on its Transit Score getting almost anywhere in the city is a breeze. Shopping, dining and entertainment options are plentiful, including the nearby Eaton Centre, downtown Toronto's largest shopping centre.
High-density employment districts like the Financial District and the King and Parliament area are just a short stroll away, not to mention Ryerson University, which is continuously expanding.
Some of downtown Toronto's most cherished urban neighbourhoods are easy to get to, including the historic St. Lawrence Market, the Entertainment District and the vibrant Church and Wellesley Village. At this new condo building, everything is at your fingertips, with even more to come. Get a head start on this exciting urban condominium and call downtown Toronto your home.
Other Features
24 Hour Concierge
Billiards Room
Co-Working Space
Coffee Bar
Conference Room
Family Room
Fitness Studio
Guest Suites
Gym
Kids Playroom
Large Terrace
Media Room
Party Room
Schedule a tour
Your information
Similar Listings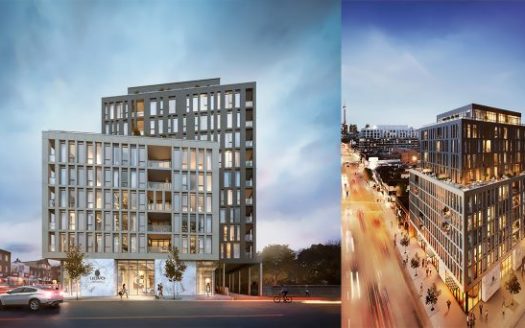 Exclusive Listings
Coming Soon
Pre construction
Coming Soon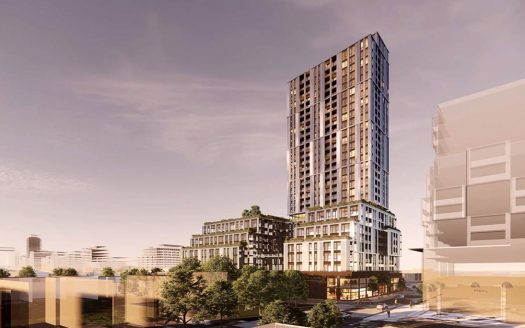 Pre construction
Coming Soon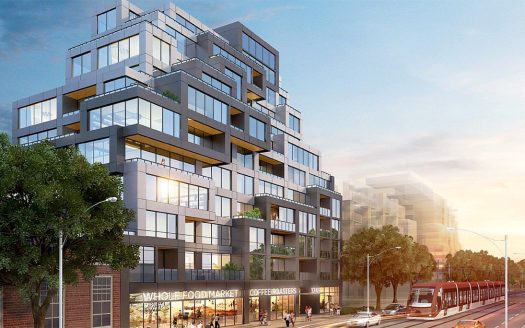 Pre construction
Coming Soon