Description
This new condo project is a luxury waterfront condominium proposed by Tridel and Hines. The scheduled occupancy date is set for 2024. This will be the fourth and final building in their award-winning community, coming in lieu of the project's sold-out sister buildings. Aqualuna Condos is in the construction phase proposed for Toronto's East Bayfront neighbourhood.
Featuring renowned architecture from Denmark's 3XN, this gorgeously terraced condominium will provide stunning views of Lake Ontario, access to a sunny pedestrian promenade and all the attractions that downtown Toronto has to offer. Its luxuriously-appointed suites will make living here a truly elevated experience.
Situated at 263 Queen's Quay East, this is the most easterly building in the Bayside community, which is nestled between Parliament Street and Sherbourne Common, an urban greenspace that features a water channel.
Like the previous three buildings, This new condo project will be designed by Denmark's 3XN in collaboration with Toronto-based Kirkor Architects + Planners. This Toronto waterfront condominium will feature a similar design, with a curvilinear façade that not only mimics the curve of the shoreline beautifully, but allows for nearly every unit to have a prime view of the gentle waves.
Extensive terracing – the hallmark of these condominiums – adds a textural aesthetic and allows units to benefit from both optimal sunlight and dazzling views.
Expected to feature peaks that reach both 19 and 16 storeys, the building's exact unit count and amenity structure have yet to be released, but plans indicate that The Aqualuna Bayside Toronto will feature an indoor party room and an expansive terrace with an outdoor swimming pool.
Tridel's other nearby buildings include luxurious finishes, stunning amenity spaces and some of the newest home technology – including the Smart Suite system, which allows you control your home's settings directly from your phone – so we're expecting their newest addition to feature much of the same.
East Bayfront condos in Toronto have been booming lately and we're not surprised. The former industrial stretch is steps from all the downtown core offers and features some of the city's best lake access, which has resulted in an influx of condominium developments in the area.
Some of these are master-planned communities, which will add significant office, retail and community space to the area too, making for a vibrant and livable pocket. One of these will include enough space to support up to 2,000 jobs, while another one features significant commercial space targeting arts and cultural industries, as well as a new campus for George Brown College. A third has proposed an extension to the PATH network, which connects the downtown core through an underground pedestrian system. This is a growing region that makes a great place to invest.
The neighbourhood's recent Queen's Quay revitalization has already seen the addition of a new streetcar route, added greenery and a promenade for pedestrians and cyclists, which just happens to be immediately south of the building.
Other Features
24 Hour Concierge
Billiards Room
Co-Working Space
Coffee Bar
Conference Room
Fitness Studio
Gym
Large Terrace
Medica Lounge
Party Room
Sauna
Swimming Pool
Video Game Room
Yoga Studio
Schedule a tour
Your information
Similar Listings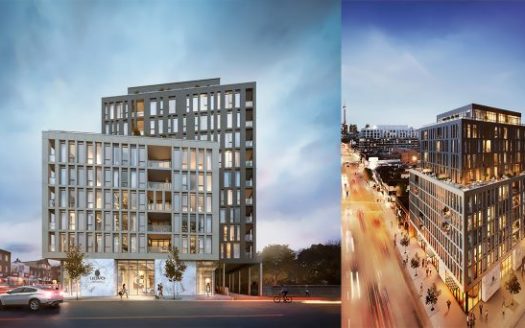 Exclusive Listings
Coming Soon
Pre construction
Coming Soon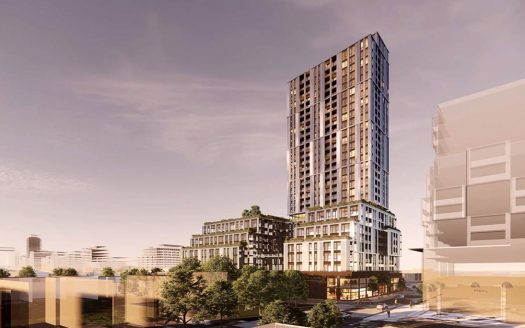 Pre construction
Coming Soon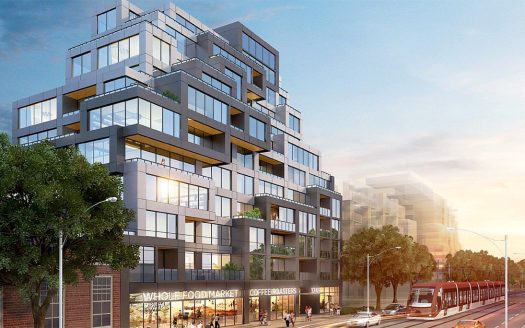 Pre construction
Coming Soon