Description
This new condo project has access to a vibrant artistic hub that contains creative offices, retail, a public art gallery and a new campus for the Ontario College of Art.
FORMA Condos is a new mixed-use high-rise condominium development in Toronto. This pre-construction project by Dream, Great Gulf and Westdale Properties is located at 266 King Street West, between Ed Mirvish Way and the west by John Street in the Entertainment District.
The application proposes a 73-storey building for the east portion of the site, and an 84-storey building for the west portion. This one-of-a-kind condo will contain up to 2,034 luxury suites, expansive amenities, and retail and educational uses.
Amenities
With internationally-renowned Frank Gehry at the helm of the building's architectural team, the towers will each have complementary, yet distinct designs, which will seamlessly vibe with the history and texture of the vibrant neighbourhood.
FORMA Condos will contain refined luxury suites incomparable to anything else found in the city. Its residents will revel in thousands of square metres of indoor and outdoor amenities spread across several floors.
The grand suite located on the 73rd floor will be dedicated to convenience and luxurious amenities consisting of a games lounge, grand living room, private dining & chef's kitchen and bar.
This new condo development includes over 85,000 square feet of unlimited potential for retail opportunities, from international brands to trendy restaurants, to locally-based boutiques. In addition to 115,000 square feet of commercial space, right on the King streetcar line, the complex will also become a hotspot for employment opportunities.
The incorporation of an arts facility for OCAD students presents a unique aspect to this Entertainment District condominium. The 25,000-square foot facility – to be officially named "The Princess of Wales Centre for Visual Arts at OCAD University" will consist of studios, seminar rooms, a gallery and public theatre and lecture hall.
A flexible and dramatic extension to the private home, the Grand Suite serves as a luxury entertainment space for both intimate events and milestone celebrations. The Grand Suite delivers the ultimate hospitality experience for all FORMA residents and their guests.
Wrapping the exterior, the lavish terrace is a breathtaking perch from which to take in the sights. Fresh air and unparalleled views of the surrounding community can be enjoyed from the outdoor lounges, barbecue area, and alfresco dining spaces.
Moving down to the 6th floor you'll find FORMA's luxury Creator's Club spaces offer a variety of inspired – and inspiring– zones to motivate the residents creatively.
From quiet and homey to broad, bold, and artistic, the co-working spaces feature semi-private alcoves as well as centralized lounge areas and boardrooms; it is ideal for focused work and virtual calls, informal breakouts, and group meetings. A nearby games and billiards room encourages work-life balance. Here, work from home and creative individuals will thrive on the outdoor terrace, seating lounge, or get busy in the recording or maker's studio. There's something for everyone.
Choice of premium quartz countertop and backsplash European-style kitchen cabinetry with integrated LED lighting system and soft-close motion drawers/doors. As well as an under-mounted single-bowl stainless steel sink with pull-out single-lever faucet, 24-inch European-style appliances with integrated cooktop and oven, over-the-range, stainless steel microwave/hood fan, and fully integrated refrigerator and dishwasher, with panelled doors to match the kitchen cabinetry.
The bathrooms will be hotel-inspired spaces layered with functionality. Its vanity and wall-mounted shelving unit provide copious storage, while large-format floor-to-ceiling porcelain tile makes for a serene at-home spa experience. Choose from elegant millwork paired with quartz surfacing or go bold with grey oak and slate. Choice of tile flooring and shower floor tiles, vanities with European-style cabinets, under-mounted sink, and single-lever faucet. As well as showers with a frameless clear glass panel or soaker tub and high-efficiency plumbing fixtures.
Not content to just be part of this vibrant Cultural Corridor, FORMA is helping ensure the future of Toronto's reputation as a hub for the creation, study and exhibition of art. The proposal also provides for an enhanced streetscape along King Street West, John Street, Ed Mirvish Way and Pearl Street, which borders the site to the north.
Keeping the pedestrian and community experience in mind, a public square is proposed for part of the site. FORMA Condos is set to lead King Street West's evolution into a thriving, livable and sustainable community. Not just a desirable address to call home, but a fantastic place to experience the world's finest in art, culture and design, all without leaving your residence!
Location & Neighbourhood
FORMA Condos is in the Entertainment District. This area is already an attractive option for real estate. It is truly an urban enclave where everything is at your fingertips. From world-class entertainment at hotspots like the Princess of Wales Theatre and Roy Thompson Hall, to some of the city's trendiest restaurants, bars and clubs, there's always something to entertain, engage and inspire. The TIFF Bell Lightbox, headquarters for the Toronto International Film Festival – which also hosts screenings and A-list industry events all-year-round – is right down the street.
The location scores a near perfect 99 on its Walk Score and 100 for its Transit Score, understandably, since it's right on the 24-hour King Streetcar line and only steps from St. Andrew Subway station. For slower-paced days, it's a fifteen-minute stroll to Toronto's idyllic waterfront where you can grab a ferry and take a day trip to Toronto Island.
Homes in this district are coveted by a wide range of Torontonians, from students and young professionals, to executives who work in the nearby Financial District, even young families are choosing to live in the area, attracted by its proximity to almost everything. It's not often you get a chance to invest in a project that will meet the needs of so many different communities and lifestyles.
Other Features
24 Hour Concierge
Co-Working Space
Coffee Bar
Conference Room
Family Room
Fitness Studio
Guest Suites
Gym
Large Terrace
Media Room
Prep Kitchen
Schedule a tour
Your information
Similar Listings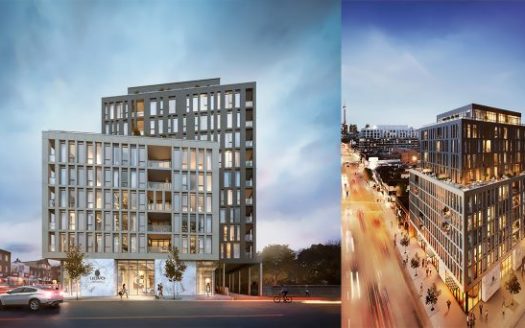 Exclusive Listings
Coming Soon
Pre construction
Coming Soon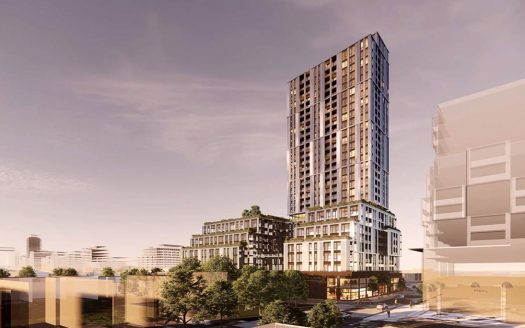 Pre construction
Coming Soon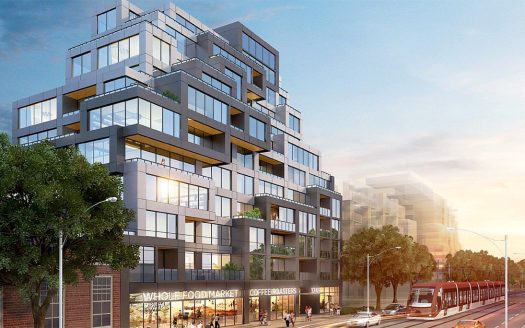 Pre construction
Coming Soon