Description
With the rise of multi-use developments, it is always exciting to see how these new projects are urbanizing different areas around the Greater Toronto Area.
Glenhill Condominiums is a new luxury mid-rise development by Lanterra Developments in north York. This construction project is located at 2788 Bathurst St in the Glen Park neighbourhood. The project will stand 9 storeys tall and 113 luxury residential suites, retail space, and even 23 hotel suites.
Its location in Toronto's urban midtown makes it the perfect mid point for students and professionals commuting all around the GTA.
Glenhill Condominiums designed by IBI group boasts an incredibly modern exterior, with large window panels that make for an appealing mixed-material aesthetic. Its geometric design also makes it well suited to the modern and luxurious neighbourhood, while also standing out as unique.
The building will house a total of 113 units, comprised of one-bedroom units, two-bedroom units and three- bedroom units, ranging in size from 700 sq.ft upt-to 5,000 sq.ft. It will also include a hotel with 23 suites, as well as 1,020 m2 of retail/commercial space at floor level. All units will come complete with private balconies and terraces.
Residents will be spoiled with 2 concierge desks, lounging and meeting areas, state of the art fitness facilities, second floor terrace with bbq areas and gazebo, sauna and steam room.
Wrapping the space with a warm glow, soothing cove lighting softly illuminates the space while sumptuous lounging alcoves made private with contemporary screens create an intimate setting to relax and connect with the moment.
The bright rooftop terrace and its energizing outdoor pool is a refreshing urban oasis framed by comfortable teak lounging sheltered from the sun by modern pergolas. The project will be comprised of a gross floor area spanning 247,893 square feet, a commercial gross floor area of 20,990 square feet, and 10,980 square feet of retail gross floor area.
Residents will have access to a proposed 128 parking spaces, while visitors will have an addition 50 parking spaces available. Cyclists will also be able to make the most of parking spaces, with 94 allocated for residential units. The retail units will have 10 bicycle spaces.
A public park has been proposed for the development, as well as 2,434 of indoor and outdoor amenity space. The latter will be found on the second and ninth floor, in the form of landscaped decks servicing all residents. Scenic green roofs will also be found on the tower's higher levels.
The location of Glenhill Condominiums is top notch, being a short thirteen minute walk to Glencairn Station on the subway's Line 1 servicing Yonge and University. It will also be nearby the upcoming Forest Hill station along the Eglinton LRT. For further reach across the city, a variety of bus routes will also be accessible from the site.
This will be appealing to students who want to live out of the city but require easy access to Downtown's major university campuses like Ryerson, University of Toronto and OCAD. York University specifically is minutes away. It's worth noting this development is bound to attract students as it is less populated than projects immediately by campuses. Additionally, the building's plentiful two-bedroom units ensure the option for roomates.
Young professionals will also benefit from having seamless access to the entertainment and job hub that is the downtown core, while also being able to be removed. Growing families looking to set roots in the area will also love this development. In addition to its wealth of two bedroom suits for a family's expanding needs, the site is also nearby schools like Bialik Hebrew Day School.
Other Features
24 Hour Concierge
Co-Working Space
Coffee Bar
Conference Room
Fitness Studio
Gym
Indoor Pool
Large Terrace
Rooftop Terrace W/ BBQ
Swimming Pool
Yoga Studio
Schedule a tour
Your information
Similar Listings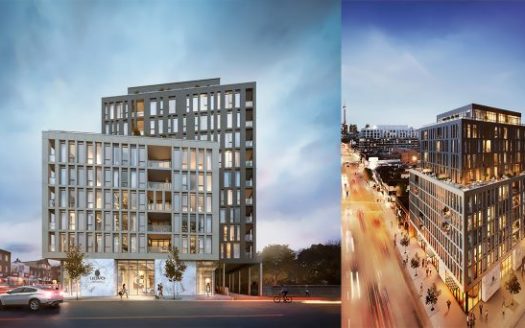 Exclusive Listings
Coming Soon
Pre construction
Coming Soon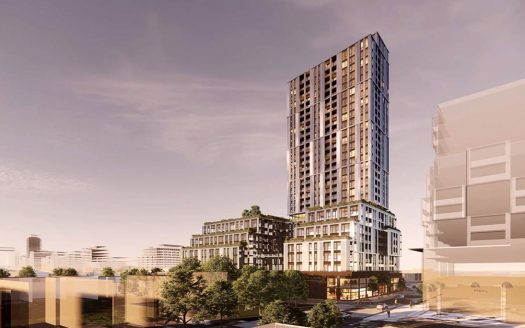 Pre construction
Coming Soon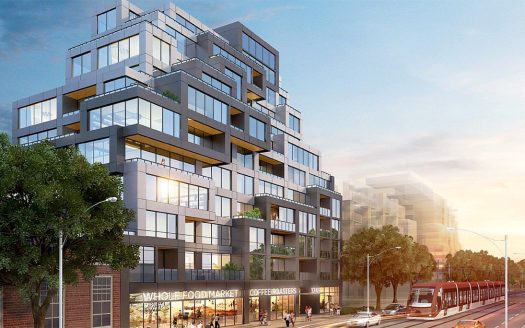 Pre construction
Coming Soon