Description
This new condominium development is the second tower in a trio of towers set to be a fabulous opportunity to own in the Concord Park Place master-planned community.
King's Landing condos 2 is a new luxury condominium development by Concord Adex in North York. This per-construction condo is located at 1001 Sheppard Ave East, near Leslie and Sheppard intersection.
This pre-construction condo will bring more than density though, it will create a diverse neighbourhood that's connected to the best in shopping, employment, transit and more. And, for those who are homebodies, the impressive view of the project's 8-acre parkland will be the perfect backdrop to your homebase. All this and more is waiting for you at the pinnacle of the Concord Park Place community.
Amenities
This community will be a walkable, integrated, and innovative place to live with timeless, classical, English design at the forefront– with the podiums grand entryway, residents and their visitors are welcomed in from the bustling neighbourhood.
In this prestigious lobby space, one will surely admire the stunning lobby, soaring glass atrium, sunlit cafe and rich trimmings of a grand piano beneath Canada's largest chandelier installation of its kind. Concord Adex is known as a major player in the creation of the CityPlace master-planned community. We expect the same thing for Park Place.
The building's signature stone cladding and gas lanterns will give the development a distinctive character. Luxurious railings twist along curved balconies and offer the most stunning view of the 8-acre landscape that surrounds it.
Inside, elegance is the motto. Purchasers can expect calacatta porcelain backsplashes, chrome Grohe faucets and wood-grain laminate cabinetry with drawer organizers and recessed lighting. Appliances are provided by world-renowned Miele Appliances, including precision gas cooktops. The luxe bathrooms are soothing and functional with polished chrome fixtures, custom drawer organizers and beautifully soft lighting. Garments are protected and sorted by wood-grain laminate wardrobe enclosures, built-in closet organizers and smart storage features.
Concord is renowned for innovative, green energy infrastructure in North America and that is why there is a list of precision and efficiency measures taken in this development. Smart thermostats, high-speed EV charging options and much more will be available here.
Suites in this building will range from junior 1 bedroom units starting at 388 to 425 square feet. 1 bedroom suites range from 600 to 625 square feet. 1 bedroom plus den suites are 745 square feet and feature 2 bathrooms. Lastly, 2 bedroom suites range from 978 square feet to 1,030 square feet. Parking here will run purchasers an additional $49,000 while lockers are $8,000.
King's Landing condos 2 will share a pavilion-style podium with two other towers and we anticipate a majority of the amenities to be within this shared podium. This highly anticipated space will house the Megaclub which will be available to the local residents. It will be a fully equipped athletic and recreation centre that's outfitted with an outdoor fitness zone, billiards lounge, bowling alley, tennis court, and basketball court. This phase of the project will house the pool, sauna room and zen garden. Park Place will also include garden grounds in both English and French styles. The French garden will feature a hedge maze and tables to enjoy some quiet time. The English Garden will be a more open space that is perfect for an afternoon stroll.
Location & Neighbourhood
Within a short distance from the development are malls, fine restaurants, private schools, and the elite enclave of the Bridle Path. This is a tremendous opportunity to get involved in a community on the precipice of becoming one of the most important areas of North York.
King's Landing condos 2 is next to Bessarion Subway Station. The station is the least frequent station on the TTC transit line with just 2,880 daily riders. All that will change with as Park Place transforms the neighbourhood.
The station also sits in the centre of the Line 4 Sheppard which connects riders with North York Centre station. This centre is one of the most important employment hubs in the GTA– second to downtown Toronto. In 2017, there were about 40,050 jobs here, with 80% of them being office jobs. Transit riders can also transfer to Line 1 to get to the downtown core easily. Residents will be able to travel down to Union Station in less than 40 minutes.
Residents will also enjoy living in close proximity to the Bayview Village Shopping Centre. Many of the stores at this are upscale but it does also offer a Loblaws grocery store. Another community highlight is the North York General Hospital which has been serving the community for over 50 years. It's also a constituent hospital for the University of Toronto Faculty of Medicine, meaning there will also be medical students and professionals who are looking to rent close to the hospital.
Other Features
24 Hour Concierge
Billiards Room
Co-Working Space
Conference Room
Fitness Studio
Gym
Yoga Studio
Schedule a tour
Your information
Similar Listings
Pre construction
Coming Soon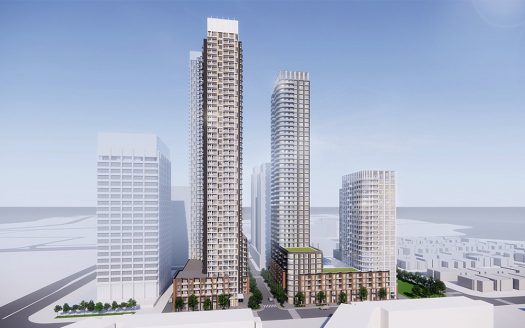 Pre construction
Coming Soon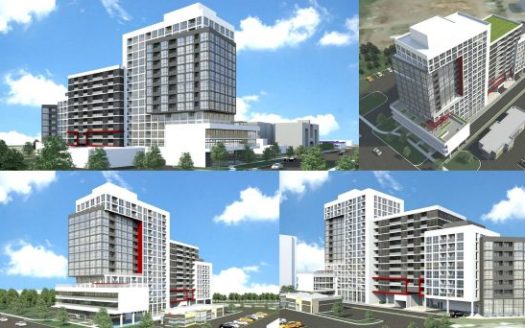 Pre construction
Coming Soon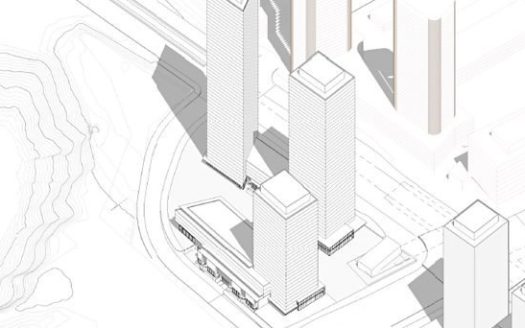 Pre construction
Coming Soon