Description
This is a new condo with enviable views and access to Lake Couchiching just steps away from great shopping and dining in Downtown Orillia.
Sunshine Harbour Condos is a new mid-rise condominium development by FRAM + Slokker in Orillia. This 8-storey pre-construction condo with 97 residential units is located at 70 Front St N, between the sparkling blue lake and charming shops and restaurants.
This condo building offers residents, ground-floor retail, tranquil waterfront living with a fantastic array of building amenities and local convenience. Buyers can enjoy a luxurious and well-deserved retreat on the lake.
Sunshine Harbour will feature a handsome, red-brick exterior in a nod to the local architectural elements found at Orillia City Centre and Orillia Museum of Art and History. This new condominium building will provide spacious residential units in various suite sizes and configurations.
On the ground floor, ample retail space will face Front St. Four live/work units will provide flexibility to entrepreneurs joining Orillia's thriving small business economy.
The building will also sport eco-friendly green roofs and life-enhancing amenity spaces on site.
A 2-storey podium will provide a rooftop terrace on the third floor with relaxing outdoor amenities, including covered seating and dining areas, a yoga studio with a wood deck, attractive pavers and planters, BBQ stations, and welcoming fire pits for daytime-to-nighttime lounging.
Residents can savour unparalleled views of Lake Couchiching while dining and entertaining on this exclusive and comfortable terrace.
Additional indoor amenities will provide year-round, weather-proof convenience. There will also be 109 parking spaces (97 residential and 12 visitors) plus 16 bike spaces provided at grade and underground. Further details about suite features and finishes are TBA.
This well-appointed condo enjoys a prime location in Downtown Orillia — at the southeast corner of Front St N and the future extension of Coldwater St E — directly across from lakeside attractions like Centennial Park and the Port of Orillia. Beyond the nearby natural beauty, highly sought-after downtown amenities, like shops, cafes, and restaurants, are just steps away on Mississauga St E.
Orillia is a car-dependent community, but Sunshine Harbour is within a very bikeable area, sporting a bike score of 79. Orillia Transit runs six bus routes through town, and convenient bus stops on Front St at the foot of the condo building make it easy to travel through the Laclie neighbourhood or to the terminal station in the centre of town.
Sunshine Harbour Condos will be less than 3 km from Hwys 11 and 12, which provide drivers with an easy way in and out of the city. From here, motorists can get to Barrie in about 30 minutes and Toronto in less than 2 hours.
There's plenty of everyday convenience that can be reached on foot. Metro supermarket sits next door (although its site is planned for redevelopment), while a Shoppers Drug Mart lies directly across the street. In the heart of downtown, a short walk away, is Refillery District, a gourmet grocer with plenty of fresh, organic produce and other wonderful local products.
Other big-name grocery stores in the city include Zehrs, Foodland, and M&M Food Market. And for added convenience, there are several suburban shopping plazas, a 10-minute drive away, where you can find big box brands like Canadian Tire, Walmart, Staples, The Brick, and Sleep Country.
Schedule a tour
Your information
Similar Listings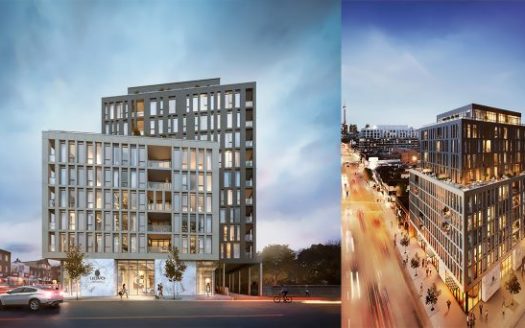 Exclusive Listings
Coming Soon
Pre construction
Coming Soon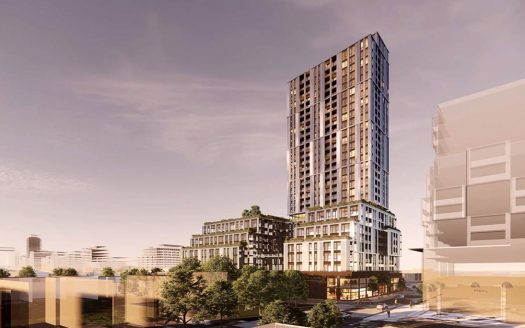 Pre construction
Coming Soon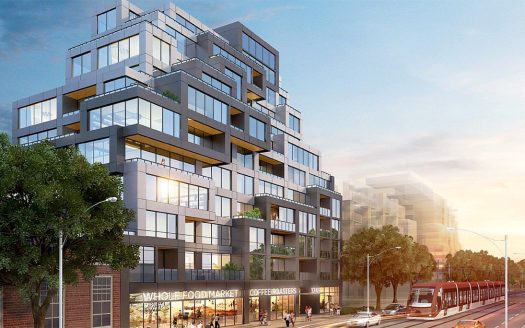 Pre construction
Coming Soon