Description
This new prestigious condominium is coming to an exceptional downtown locale, with convenient amenities and adjacent to burgeoning neighbourhood.
Temple Condos is a new mixed-use condominium development by Curated Properties in Toronto. This pre-construction project will sit at 8 Temple Ave, near Dufferin Street and King Street West in the Parkdale neighbourhood.
The proposal features a 16-storey condominium containing 273 residential, townhome and rental dwellings. The condo will have access to world-class transit and sit close to the Gardiner Expressway, making for easy travel.
Temple Condos will include a wide range of dwelling layouts to accommodate future and past residents. The breakdown will include 14 studio suites, 131 one-bedroom, 100 two-bedroom and 28 three-bedroom units.
Of the 273 units, 8 will be townhome units and 22 will be rental replacements units. The units can range from 441 square feet to 1,108 square feet for a total gross floor area of 212,006 square feet.
The development will feature a five-storey podium which will include eight townhome units reaching three-storeys tall. The townhouse units will sit at grade level with access from Temple Avenue. The main floor will also give residents access to quality amenities that includes private terraces, amenity space, a lounge area, bike storage and the residential lobby.
The building will include generous amenity space totalling 11,947 square feet. The amenity space will be located on the first and sixth floor where the occupants will have access to an outdoor terrace. An outdoor courtyard is also proposed for the residents to promote connectivity and comfortable outdoor lounge space.
Additionally, the developers have proposed a two-level underground parking garage for the building, containing 97 residential vehicle spaces and 12 visitor parking spaces. The garage will also hold 282 bicycle parking spaces for both long-term and short-term use.
The condo offers contemporary and modern designs to keep in line with the surrounding neighbourhood. It will also include artistic finishes that will draw the attention of professional and tasteful homebuyers.
Temple Condos is an exceptional downtown locale with convenient amenities and adjacency to burgeoning neighbourhoods. In close proximity residents will have access to everyday essentials including grocery stores, banks, cafes, and everything you can expect from a downtown neighbourhood.
Additionally the site sits relatively close to esteemed parks and green spaces. Some Nearby parks include Lamport Stadium Park, Melbourne Parkette, and Masaryk Park – which are perfect for a stroll with your pet or a bike ride with friends. Other major parks in close proximity include Trinity Bellwoods and High Park.
Not to mention, the robust Liberty Village Business Improvement Area sits just steps away from the site; representing over 600 business members and employing over 11,000 people.
This site and the surrounding neighbourhoods have been booming with employment and real estate demand as it becomes more desirable year over year. The area has been attracting young professionals and couples for the last decade due to its proximity to the downtown core, and convenient and comfortable livability.
Schedule a tour
Your information
Similar Listings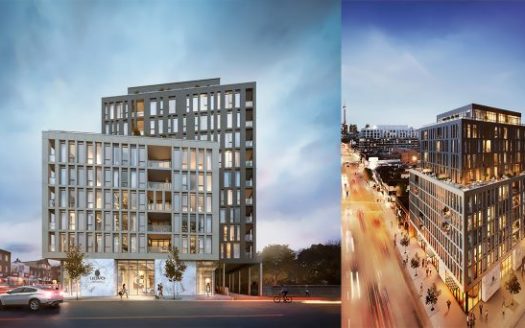 Exclusive Listings
Coming Soon
Pre construction
Coming Soon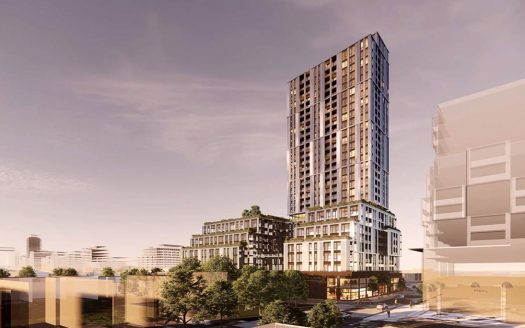 Pre construction
Coming Soon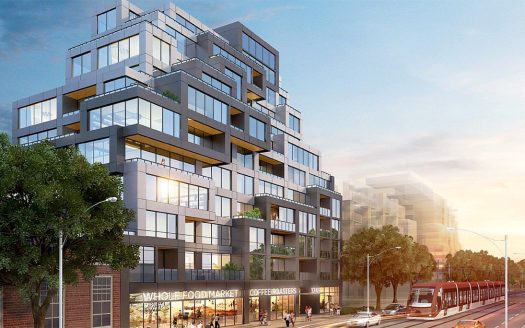 Pre construction
Coming Soon