Description
This new condo is a 39-storey tower tower that will be a part of a master-planned community is coming to an established neighbourhood in the GTA.
The Buckingham Condos is a new mixed-use, high-rise condominium development in Etobicoke. This pre-construction project by VANDYK Group of Companies is located at 23 Buckingham St, near the intersection of Royal York Road and the Gardiner Expressway in the Mimico neighbourhood.
This tower will feature 373 residential units ranging from one to three bedrooms as well as retail and office space.
This development will be a short walk to the Mimico GO Station and just minutes from Downtown Toronto and the scenic waterfront.
Amenities
The Buckingham Condos will be the first tower built in a modern master-planned community. This complex will feature three towers overall that will be connected by a shared 4-storey podium. This development in particular will be the highest tower in the complex reaching 39-storeys high and will offer 373 residential units.
These units will range from one to three bedrooms and are expected to offer spacious, open-concept layouts to make them appeal to anyone from young professionals to growing families.
This development in particular will offer over 5,100 square-feet of retail space on the ground floor and over 27,000 square-feet of office and commercial space throughout the 4-storey podium. Indoor and outdoor amenities will be spread throughout the podium allowing residents from each building access to the convenient amenities.
There will be over 16,000 square-feet of indoor amenity space on the third floor and over 11,000 square-feet of outdoor amenity space. The outdoor amenities will consist of a large outdoor terrace on the top of the fourth floor podium to give residents the opportunity to unwind and overlook the views of the city.
The entire development will have a modern architectural design with terracotta-coloured paneling which is a soft neutral tone of brown and red hues, large windows, glazed balconies and insulated clear glazing across the 4-storey podium to add in the modern element of glass. Parking will be available and shared among the entire complex with 551 parking spaces for residents, visitors, retail and office employees.
Additionally, the entire ground floor across all three buildings in this complex will provide space for retail, enhancing the local conveniences of this development. We can only expect the residential suites and interior design to offer modern features and finishes that complement the exterior. Stay tuned as we update this page with more details about this development, once they are available.
Location & Neighbourhood
The Buckingham Condos will be surrounded by many retail stores, urban eateries, lush parks, local schools and transit. Residents will have access to the outdoors with many parks nearby that offer year-round recreational activities including Humber Bay Park, Mimico Waterfront Park, Toronto Golf Club, Lakeview Golf Course and Centennial Park, a 500-acre park that offers sports complexes, hiking trails, ski hills, golf courses and more.
Residents will find many great outdoor activities at this park because it offers something for everyone. For shoppers, Sherway Gardens, Eobicoke's premier shopping centre can be reached in less than 10 minutes by car. This mall has over 200 stores and services including brand name retail stores, children's apparel, department stores and supermarkets, home and houseware, electronics, well-known restaurants, medical services and salons.
Schedule a tour
Your information
Similar Listings
Pre construction
Coming Soon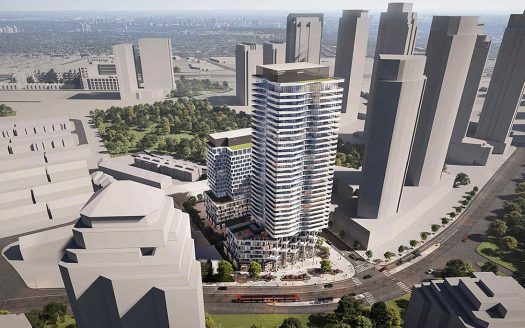 Pre construction
Coming Soon
Exclusive Listings
Coming Soon
Featured
Pre construction
Coming Soon
For Sale