Description
The Capitol Residences is mixed-use high-rise condominium in Midtown Toronto. This new pre-construction project by Madison Group and Westdale Properties is located at 2500 Yonge St, close to the Yonge and Eglinton intersection. This 14-storey residential condo will contain 145 units that will range from one to three bedrooms.
It's an ideal location for many young professionals, growing families and down-sizers. should be on the radar of all savvy investors because of its enormous potential.
Amenities
The famed Capitol Theatre has been transformed into this stunning 14-storey residence – retaining the heritage facade on the first two levels facing Yonge Street, creating a striking dynamic that blends old and new. In fact, this harmonious nature can be found throughout this development that blends the best parts of high-rise and mid-rise buildings. Now reinvented as a grand new residence, it's ready for a new era of memorable nights in.
There are a total of 145 residential suites that will range from 480 square foot one-bedroom units to 2,165 square foot penthouse suites. Townhouse units will be available as well for those that desire more space.
The residential suites will feature 10' ceilings and finishings handpicked by Studio Munge designers, every home has a best seat in the house—whether it's a Gallery Suite, Premiere Penthouse, Marquee Suite, or an Orchestra Townhome. Additionally, each unit will include extensive private terraces and oversized balconies throughout the building.
The kitchens will feature state-of-the-art appliances, paramount fixtures, and options to upgrade our high-performance standard kitchens to create a premier setting for meal preparation. They will contain a natural stone countertop and matching backsplash balanced with brass fixtures to spotlight the signature design
Integrated Sub-Zero and Wolf appliances will complete the scene, making it that much easier for both seasoned and aspiring chefs to perform.
Keeping in line with the rest of the condo's level of splendour, the bathrooms will feature clean, elegant lines and sleek fixtures that pamper residents in a luxurious spa-like sanctuary.
Most of the building's amenities are located on the second floor of the development. This includes a large communal courtyard located on its northern side.
There will be over 3,600 square feet of indoor amenity space and over 2,700 square feet of outdoor amenity space including 24/7 concierge service, automated parcel storage, golf simulator and lounge area, fitness centre with private workout areas, The Social Club featuring a lounge, dining and servery, extensive outdoor lounge and dining area, kids playroom, residential guest suite and pet spa.
Other signature designs integrated into this tantalizing residence are the Porte Cochere and red carpet, which welcomes residents and visitors through the majestic marble archway, and glamorous reception area.
The lobby in itself will be a whimsical experience with custom fixtures and plush furnishings creating the most welcoming and scenic environment to come home to, or wait for a ride in.
The Capitol's terraces rise into the surrounding tree canopy for optimal natural lighting. The ascent culminates on the 10th floor, where a garden wonderland presents residents with the most enchanting rooftop escape.
This is a mixed-use condominium building that's equipped with ample retail floorspace on the ground level. There will be over 15,000 square feet of retail floor space throughout this landmark project, with multiple commercial retail units facing Yonge Street.
There's also plenty of parking in this project. There will be a total of 191 individual parking spaces for both visitors and residents.
Location & Neighbourhood
The Capitol Residences is located on the northwest corner of Yonge and Castlefield. It will have existing low-rise retail on its south and west, St. Clements School to its north, and existing low-rise commercial buildings across the street to its east.
There's no question that Yonge and Eglinton is a fantastic place to live, and an even better place for investment! In addition to its current charm and character, the neighbourhood will soon benefit from the Eglinton Crosstown LRT. This new rapid transit line will travel along the Eglinton corridor from Mt. Dennis in the west all the way to Kennedy Station in the east, connecting the entire region of Midtown Toronto together.
It will also turn this neighbourhood into a central transit node in the Toronto subway system. In addition to streaking down Eglinton Avenue, it will create two new transfer stations, one of them being Eglinton Station. This means that residents will virtually have the entire city at their doorstep because the station is only a 7 minute walk away.
The new transit hub is great news for the professionals that already call this neighbourhood home. Half of the area's residents are within working age, with 50% of the population falling between the ages of 25-54.
The vast majority of people living here also live as couples, with 44% households being couples with children and 42% being couples without children. The wise investor will see this and know that the ample selection of two-bedroom condos may be the perfect fit for couples who are looking to start a family but want to stay in the same neighbourhood.
Other Features
24 Hour Concierge
Co-Working Space
Coffee Bar
Conference Room
Family Room
Fitness Studio
Gym
Kids Playroom
Large Terrace
Pet Spa
Schedule a tour
Your information
Similar Listings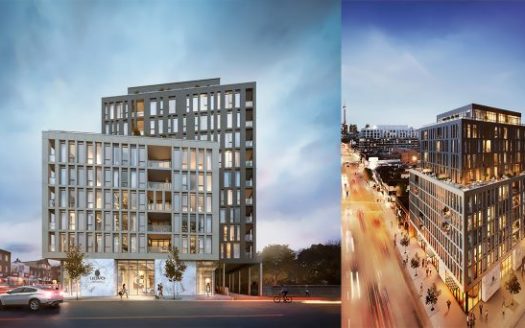 Exclusive Listings
Coming Soon
Pre construction
Coming Soon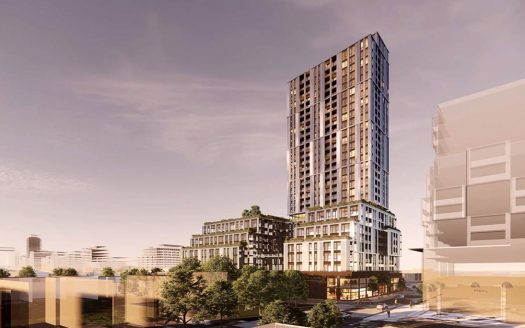 Pre construction
Coming Soon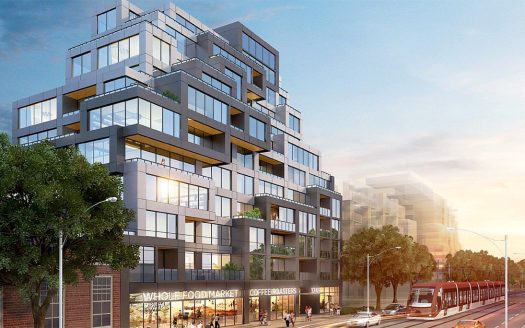 Pre construction
Coming Soon