Description
An ambitious new condo project looks to invigorate the east end of the Danforth with a wide-ranging multi-purpose facility that will bring far-reaching benefits to the community at large.
The Dawes Condos is a new mixed-use luxury condominium by Marlin Spring in Toronto. This pre-construction project will be located between 10 & 30 Dawes Rd, southwest of the intersection of Dawes Road and Danforth Avenue in The Danforth Village neighbourhood.
Two residential towers will rise 24 & 38 storeys out of a shared 6-storey podium, an intensification that will create 631 modern residential units, a majority 49 percent of which are 2 and 3-bedroom units.
Amenities
The Dawes Condos will come with retail, office and commercial space. Plus, it will provide a daycare, making this development the perfect place for families. This development will feature an exterior outfitted with grey-tinted vision glass, white fritted glass balconies, and use metal panel and architectural stone for highlights.
This development will provide 17,000 square-feet of retail, office and commercial space and an 11,000 square-foot daycare that also features a large outdoor play area. As a multi-dimensional facility, this condo aims to provide a multitude of services to the community in an effort to invigorate this under-utilized dead end street.
This condo development plans to preserve a hundred-year-old on-site grain elevator and flour mill by gifting it and the southern end of the property as a heritage and cultural preservation site that will function as a park. Not only that, the northern edge of this site will feature a pedestrian passageway stretching from Dawes Road to Guest Avenue, making this future community hotspot even more accessible to the public.
The entire complex will feature 1,364 square metres of amenities. On the 8th floor, the north tower will feature 344 square metres of indoor amenities while the south tower will have 293 square metres; on the same floor, the towers will share 586 square metres of outdoor amenity in the space between them.
The Dawes Condos will feature over 27,000 square-feet of indoor and outdoor amenity space over five floors. These amenities include residents lobby, parcel rooms, two-storey fitness studio that include weights, machines, spin, yoga and boxing, an indoor and outdoor kids' area, indoor dining, screening room, social lounge , co-working space, games room, art/maker studio, meeting room, library lounge, pet wash, outdoor dining, outdoor BBQ and outdoor lounge.
The condo's professionally designed lobby will also boast 24-hour concierge service as well as a mail area with a smart parcel storage area, a key FOB controlled access system, a pet wash area and pet-friendly outdoor amenity spaces.
Location & Neighbourhood
Previous having served as the home of the Luttrell streetcar loop that marked the end of the city, East Danforth has developed into a thriving neighbourhood that both a busy transportation corridor and a well-developed commercial strip.
The Dawes Condos is steps away from The Danforth, the famous Toronto neighbourhood well-known for its international restaurants and vibrant multi-cultural scene. Not only that, this address is within walking distance of many shops and services such as banks, markets, a Canadian Tire location as well as Shoppers World, the immediate area's largest retail centre and equipped with businesses such as Lowes, Metro, LA Fitness, and a pharmacy. As a result, this community has been recognized as a Walker's Paradise for its exceptional Walk Score of 92, signifying daily errands do not require a car.
This family-friendly neighbourhood contains many schools such as William J. McCordic School and Malvern Collegiate Institute, while nearby parks includes Maryland Park, Dentonia Park, and Coleman Park. As well, this condo is minutes away from an extensive park system to the north, offering jogging enthusiasts an ideal place to go for a run.
Other Features
24 Hour Concierge
Co-Working Space
Coffee Bar
Family Room
Guest Suites
Gym
Kids Playroom
Library
Party Room
Rooftop Terrace W/ BBQ
Video Game Room
Yoga Studio
Schedule a tour
Your information
Similar Listings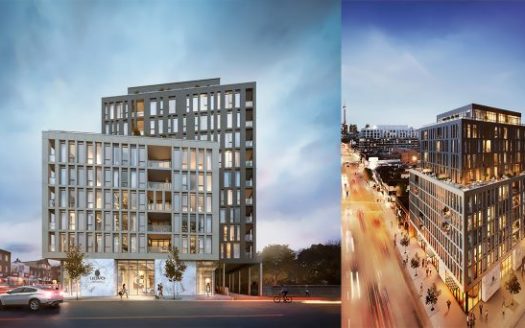 Exclusive Listings
Coming Soon
Pre construction
Coming Soon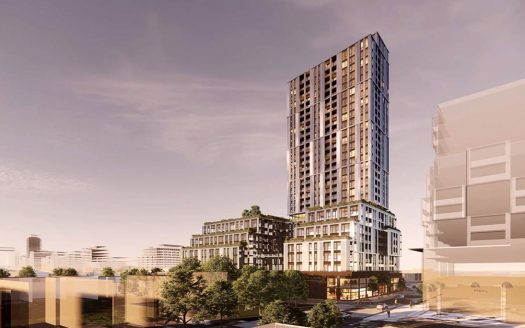 Pre construction
Coming Soon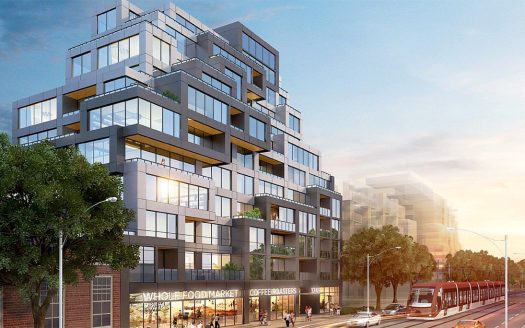 Pre construction
Coming Soon