Description
In the heart of Coastal Queen East, between the green parks and boardwalks of The Beaches, and the red bricks and lattes of Leslieville, beyond the shores of Ashbridge's Bay and the skyscrapers of downtown Toronto; lies Queen & Ashbridge. The architecture is a 21st century response to urban design principles that resembles a timeless, sun washed hill-town, scattered with interlocking terraces that blur the lines between inside and out.
Inspired by its natural environment and community, and exhibiting modern ideas of holistic wellness, Queen & Ashbridge is an extraordinary choice for urbanites who crave something different. What's beyond the shore? Whatever you're looking for.
Queen & Ashbridge, imagined and designed by Teeple Architects, reads as a love letter to city building. Far from cookie cutter, the architecture draws contextual inspiration from its surroundings. The 8-storey brick-faced Queen Street wing is populated by wide sidewalks, trees, shops and restaurants. A cascading 17-storey pyramid-shaped tower provides residents with lake, park and downtown Toronto skyline views. A mosaic of outdoor spaces is woven together from the enormous green communal courtyard, landscaped walkways, patios, green roofs and private balconies and terraces. In Queen & Ashbridge, The Beaches meet Leslieville in a modern and highly livable architectural statement.
Location & Neighbourhood
Famous for its eateries and boutique shops, the conveniences and services of Leslieville has made this former industrial park into a great place to live and raise a family. Top brunch destinations, vegan restaurants, artisan espresso bars, farmers' markets, vintage bowling alleys and craft breweries can all be found within this unique community.
From its place on busy Queen Street East, Queen & Ashbridge Condos lies within close reach of Little India, The Beaches, and a local movie complex a block away which, in addition to nearby amenities like a Loblaws grocery store over on Leslie Street, culminate in a high level of convenience reflected in this location's excellent Walk Score of 84.
Catering to families are this neighbourhood's many schools like Duke of Connaught Junior and Senior Public School and Monarch Park Collegiate Institute.
Schedule a tour
Your information
Similar Listings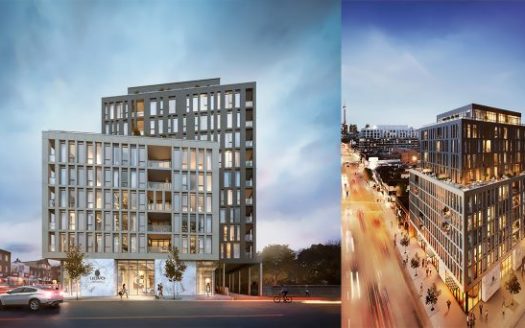 Exclusive Listings
Coming Soon
Pre construction
Coming Soon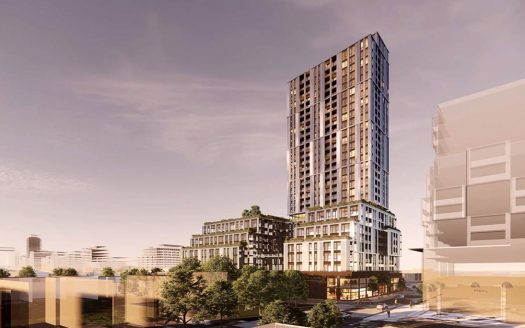 Pre construction
Coming Soon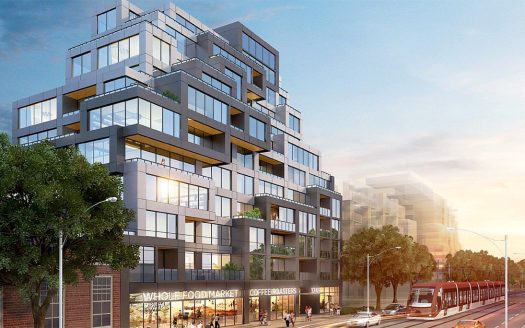 Pre construction
Coming Soon