Description
This new multi-building condo community is transforming an under-utilized corner of northwest Toronto.
Westdale Condos is a new six-building condo development by Sorbara Group of Companies in North York. This 40 storey pre-construction project with 2,452 residential units is located at 33 Walsh Ave, in the Pelmo Park-Humberlea neighbourhood.
Situated just north of Highway 401 and west of Highway 400, this community is ideally located in a family-friendly neighbourhood with greenspace and parks.
Westdale Condos presents investors with the opportunity to help residents lay down roots in a relaxed setting with fantastic highway access. Multi-building communities may bring to mind scenes of stark towers rising in uniform complicity against an empty sky, but this neighbourhood is anything but.
Each tower is carefully designed to complement the others. A unifying aesthetic of clean white square and rectangular lines is accented across all buildings in a balanced grid, reinforcing a look of integrity. The community's layout also leads to appeal. The buildings are placed on an irregularly-shaped plot of land leading to multiple structures forming a 'U' around a common outdoor space on one side, while four others cluster around an imposing curved entrance beside this for a centralizing feel.
These condos and their accompanying shared indoor spaces include structures of two, six, eight, ten, twelve, fourteen, twenty-one, twenty-three, twenty-five, thirty, and forty storeys. Tasteful landscaping and generous outdoor space surrounds all towers. Large indoor amenity spaces occupy the majority of floor space on the ground level of each building. While their usage is yet-to-be-determined, they are likely to contain convenient dedicated fitness centres and party rooms.
Outside, locals can enjoy meeting and relaxing over a delicious meal in barbecue areas. These come complete with counters and sinks for food preparation. Smile and toast the chef while chopping onions in an unforgettable shared experience.
Residents can also enjoy mixing and mingling on expansive rooftop terraces. Ample outdoor seating is present, along with stylish dining areas, tastefully landscaped courtyards, and fire tables. It's the perfect opportunity to chat around the glowing flames or catch up on leisure reading while lounging beneath the breezy shade of wafting summer trees. Accent lighting along with attractive planters create a feeling of peaceful calm.
What's more? A yoga area with a rubberized surface brings wellness outdoors. In addition, residents can access an outdoor child play area for buildings E, D, and F and complimentary pet play spaces are available.
As many residents at this address will be reliant on cars for travel, 1,316 parking spaces are available, including EV parking spaces. In addition, 1,668 bicycle parking spaces will be available for added security. Storage lockers will also be on hand for extra space to allow for life's extras and keepsakes.
As a real estate investment, these North York condos present huge potential. Investors will want to stay abreast of their interior features and design as they become established.
This corner of North York is ideally situated for residents seeking a family-friendly neighbourhood. If you also crave an area where commuting by car across the Greater Toronto Hamilton Area (GTHA) for work or education is made easy, this is it.
The Pelmo Park-Humberlea area is located on the northwestern side of the intersection of Highways 401 and 400. Access to both is just minutes away. This space also has prime access to greenspace and playgrounds, as well as quality schools and shopping.
From the Westdale Condos location, residents can enjoy walking along the Humber River Valley, just steps away on foot. This recreational trail runs for an amazing eight kilometres along the Humber River watershed, the largest in Toronto's ravine system, creating space for monarch butterflies as they migrate, song birds and over 60 species of fish. Locals can stroll with the dog and stretch their legs on weekends while taking in abundant natural beauty.
Schedule a tour
Your information
Similar Listings
Pre construction
Coming Soon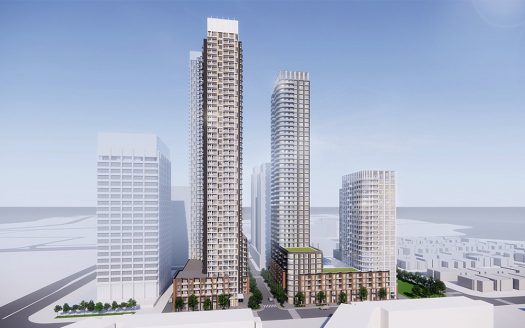 Pre construction
Coming Soon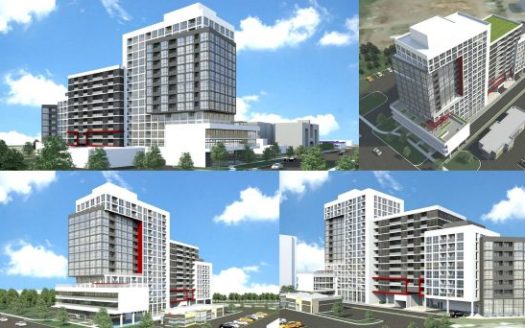 Pre construction
Coming Soon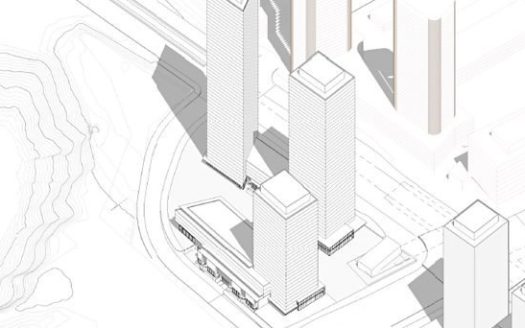 Pre construction
Coming Soon