Description
The newest luxury residence to emerge from the Downsview redevelopment is an opulent transit-oriented residence geared towards Toronto commuters, especially for those attending nearby York University.
WestLine is a new high-rise condominium tower by CentreCourt Developments in North York. This 14 storey-high pre-construction project is located at 1100 Sheppard Ave W, the intersection of Sheppard Avenue West and De Boers Drive, just west of Allen Road in the York University Heights neighbourhood.
In addition to its state-of-the-art facilities and lavish accommodations, this condo is also strategically located in a busy transportation corridor that will facilitate quick commutes across the city.
Amenities
WestLine Condos will contain 424 living units spread out over its 28,931 square metres of residential gross floor area. Reaching a maximum height of 46 metres, this upmarket residence will also feature 2-storey residences with extended outdoor terraces among its available condo suites.
According to the latest plans, this upper-tier residence will contain
45 studio units (measuring less than 45 square metres)
118 1-bedroom units
70 1-bedroom + den units
146 2-bedroom units
45 3-bed / 3-bed + den units.
Storage lockers will be spread out throughout the garage, while 262 long-term stacked bicycle parking spots will be located on the P1 level. The building will feature a total of 12,000 square feet of amenity space, 7,600 square metres of which are found inside, and 4,400 allocated outside.
The ground floor will feature three indoor amenity spaces along with two lobbies, each serving pedestrians and vehicular arrivals, while the other interior amenities can be found on the 2nd and 14th floors.
The amenity spaces will contain rooms for weight training, CrossFit, cardio, yoga, and a bouldering wall, this is a new level of wellness in residential design.
The condo will also boast coworking spaces where residents can boost productivity with the comfort of banquettes, a collaborator's table, a bar, and a fireplace. Meanwhile, this building's crowning jewel can be found at its top where residents have full use of an extensive 624 square metre rooftop patio along with an outdoor children's play area.
The condo offers elegant features subtly infused throughout the spacious plans, creating residences with a refined sense of comfort, where you feel at peace from the moment you arrive. The suites will include a selection of flooring options throughout the entry, kitchen, dining, living rooms and bedrooms.
The kitchens and bathrooms will feature a wide selection of designer cabinetry and countertops from the builder's standard samples. Additionally, the suites will come conveniently equipped with a refrigerator, cooktop and oven, microwave, dishwasher and stacked washer and dryer.
In addition to these great condo amenities, this address also features a number of neighbourhood amenities that provides unrivalled convenience for its local residents.
Location & Neighbourhood
WestLine Condos is strategically located in a busy transportation corridor that will facilitate quick commutes across the city. Steps away from the recently-constructed Sheppard West Line 1 Subway Station, residents will be able to catch a subway from home within a 5 minute walk; as well, a nearby GO Station and a close proximity to the city's most important express roadways further make this address an ideal place for Toronto commuters.
As a neighbourhood undergoing constant development, massive changes are coming to this rejuvenated north Toronto community. And yet, as it stands, Downsview Park has already become a vibrant place where locals can enjoy all varieties of urban amenities located just moments away.
Numerous retail stores and services can be found to Sheppard Avenue West to the east while following it to the northwest will reveal a number of leisure and activity-based businesses with themes that include trampolines, escape rooms, and paintball.
At over 1,000 acres, Downsview is Toronto's largest masterplan and WestLine Condos is your first class ticket to this historic redevelopment. At the edge of Downsview Park, immediately beside the Sheppard West TTC station and just a short walk to the GO Train, Westline Condos offers the serenity of park-side living while connecting you to the entire city.
Westline Condos brings modern, West Coast-inspired living to the 1,000 acre Downsview masterplan located in the heart of Toronto. With the Sheppard West TTC station at its doorstep, WestLine Condos is only minutes away from York University, Yorkdale Shopping Centre, and the downtown core.
Other Features
24 Hour Concierge
Co-Working Space
Coffee Bar
Conference Room
Kids Playroom
Outdoor Movie Lounge
Private Training Rooms
Rooftop Terrace W/ BBQ
Yoga Studio
Schedule a tour
Your information
Similar Listings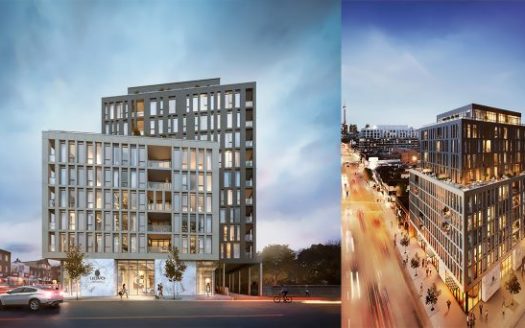 Exclusive Listings
Coming Soon
Pre construction
Coming Soon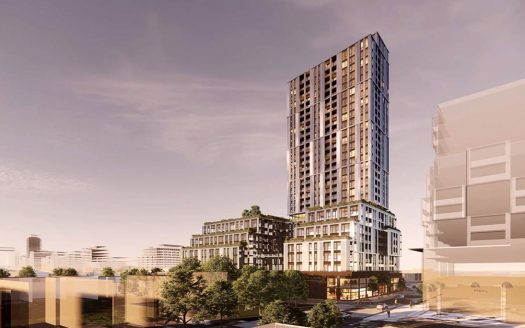 Pre construction
Coming Soon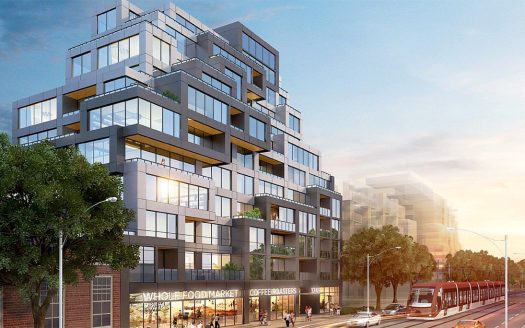 Pre construction
Coming Soon